Your Fee Dollars at Work
Out of the over 400 units in the National Park Service,
112 parks charge an entrance fee
. Entrance fees are revenue collected at National Park Service sites and are used to
enhance the visitor experience
. Funds are used to create and maintain park facilities, preserve and protect natural and cultural resources, and design and update exhibits. At least 80 percent of the money stays in the park where it is collected, and the other 20 percent is used to benefit parks that do not collect fees.
Fee Supported Projects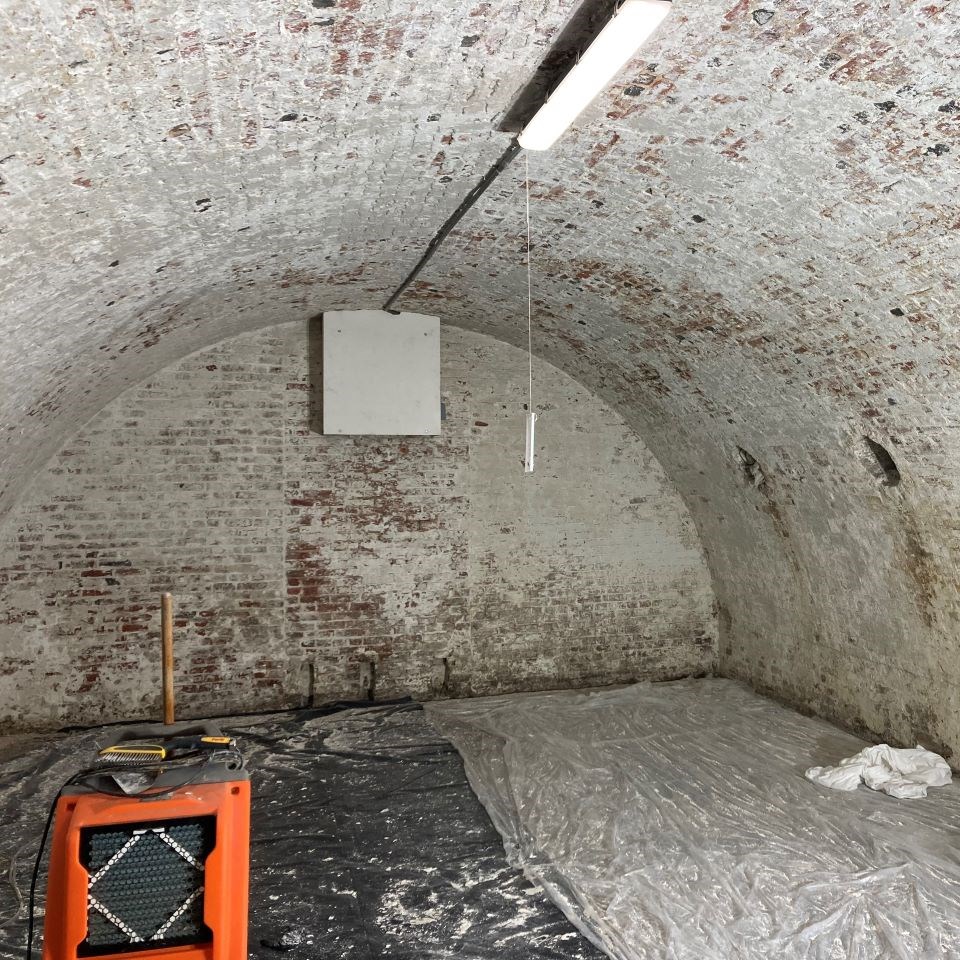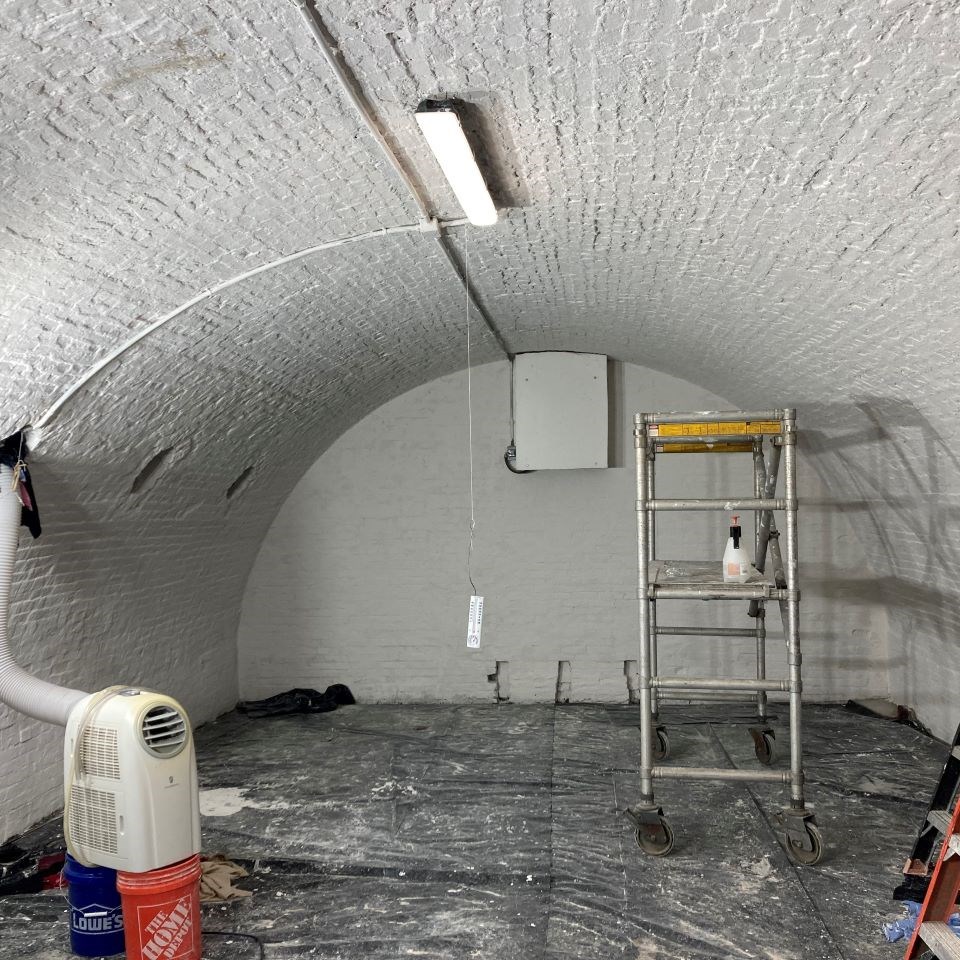 Left image
The bombproof exhibit pre-paint project.
Credit: NPS
Right image
The bombproof exhibit with a fresh coat of paint.
Credit: NPS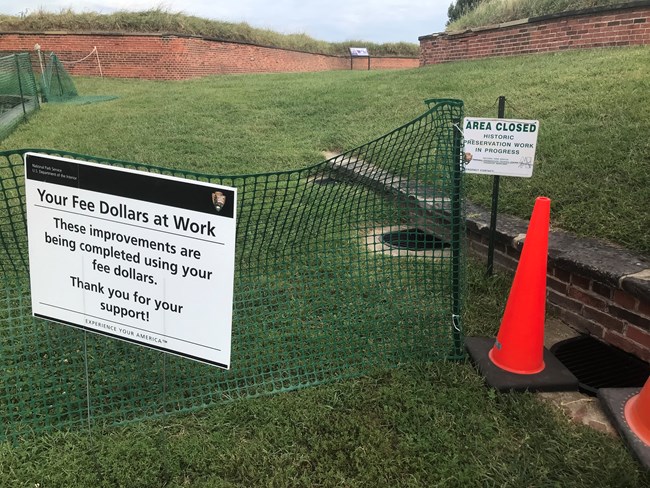 The fee money that remains within Fort McHenry NM&HS is used for various programs, supplies, and projects that directly impact visitor use. As you visit the park, any of the exhibit spaces you enter in the park visitor center or the Historic Zone have been furnished and designed using recreation fee money.

In 2022 the park invested in a major painting project to restore historic exhibit spaces in the star fort structures to rehabiliate and protect those spaces for future use. In addtion a bastion restoration project was completed bringing in experts from the National Park Service's Historic Preservation Training Center to rehabilitate the historic bastions in the fort. These projects, and more, would not be possible without the park's recreation fee funds.
Last updated: October 10, 2022