Antietam Wounded and Captured
In September of 1862, Robert E. Lee took his Army of Northern Virginia north of the Potomac River in the first invasion of the North. Lee wanted to draw United States forces out of the defenses of Washington D.C. where he could defeat them out in the open. Fear set in for the cities of Maryland and Pennsylvania as Northerners wondered where Lee's target would be; and United States forces located in Baltimore's fortress defenses prepared for possible siege.

George McClellan moved the United States Army of the Potomac out of the defenses of Washington and in pursuit of Lee, fanned out across Maryland to protect both the Nation's capital and the city of Baltimore. The Maryland Campaign that followed saw major battles along the slopes of South Mountain, the heights surrounding Harpers Ferry, and culminated on the banks of the Antietam Creek. The Battle of Antietam (September 17, 1862) is the bloodiest single day in American history with over 23,000 casualties (killed, wounded, and missing) and put a major strain on Maryland towns to provide proper care for the wounded of the battle.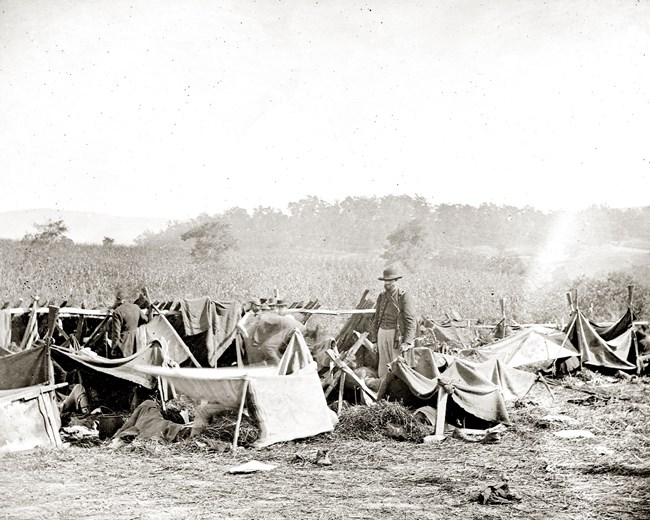 Use as a Hospital
For Fort McHenry, the sounds of the intense battle could be heard in the distance and soon its effects would be felt. Thousands of wounded soldiers began flooding into the city and occupying any shelter that could hold them. Fort McHenry before the Battle of Antietam had about 1,016 sick and disabled soldiers being treated on its grounds. The sudden influx of patients from western Maryland would begin to overwhelm the space. The strained space and resources prompted the government to create a hospital space at Point Lookout, MD which would eventually be converted into one of the largest prison facilities used by the United States during the war. The relief allowed the fort to slowly transition back into a primary use as a garrison and prison, by December 8, 1862 no more than 50 patients were indicated to be under treatment at Fort McHenry.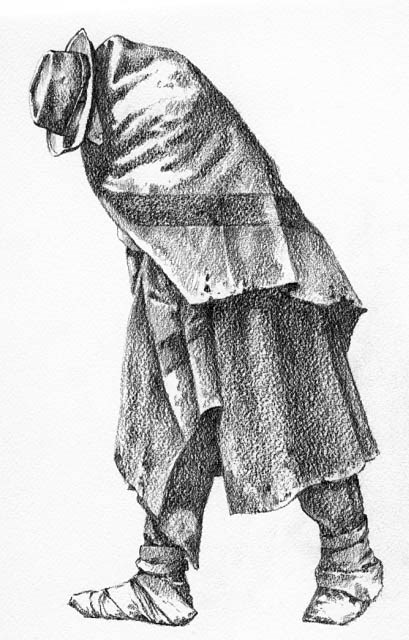 Influx of Prisoners of War
Fort McHenry's limited capacity for prisoners meant that many of the captured Confederate soldiers were processed at the fort and then moved on to other prisons. An estimated 2,000 prisoners from theMaryland campaign came through the city of Baltimore following its conclusion. Private William Marshall described his experience as a POW held at Fort McHenry:
On Tuesday evening we were conveyed under escort to this memorable den. Imagine our feelings after such lavish kindness, nursing and petting as we have had from the ladies of Shepherdstown, Virginia, and now having to submit to the gross indignity of living in a filthy, crowded horse stable- forty rebels occupying the space for twelve horses…
Marshall would eventually be sent to Fort Monroe, VA to be exchanged. Many citizens tried to provide resources to the captured Confederates to ease their stay within the grounds of Fort McHenry. So much so that in the fall of 1862, General Morris ordered that carriages drop resources off at the entrance to the fort grounds to then be distributed as traffic of well-intentioned citizens had overwhelmed the fort guards.

(Much of this information is found in "Baltimore During the Civil War" by Scott Sumpter Sheads and Daniel Carroll Toomey)
Last updated: November 16, 2020