African American Nurses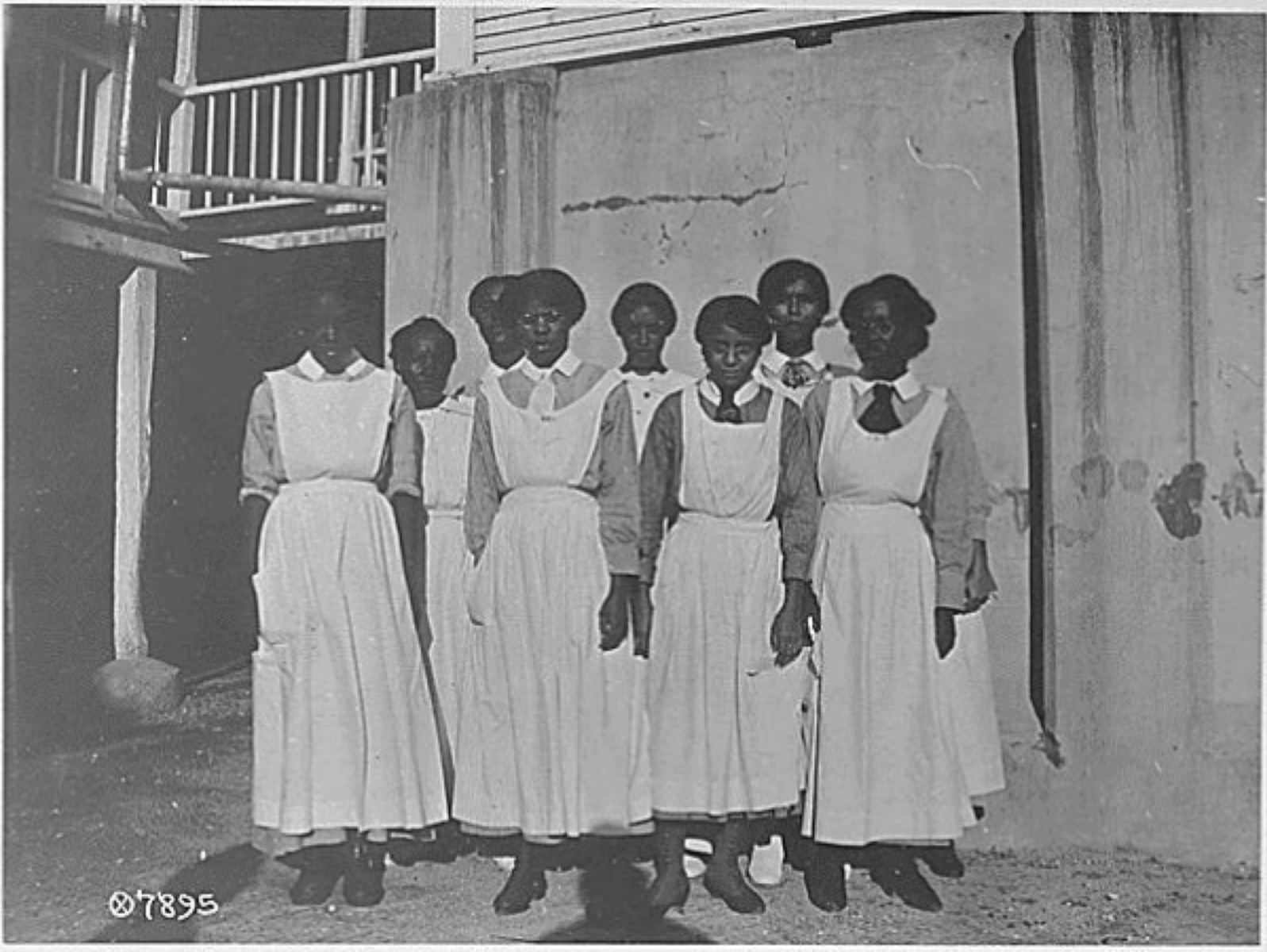 Nursing was seen as a profession for white middle class women, with African Americans often excluded from mainstream education, training, and practice. The first licensed African American nurse was Mary Eliza Mahoney, who graduated from The New England Hospital for Women and Children in 1879. As part of an effort to organize and improve the standing of African American nurses, Mahoney and two colleagues founded the National Association of Colored Graduate Nurses in 1908.

Despite the large number of trained African American nurses in the United States at the outset of World War One, they were not allowed to join government nursing organizations such as the Army Nurse Corps and the American Red Cross. The inability to join the war effort through these organizations were due to the administrative barriers that barred African American women from these groups. However, there was a continued push for African American nurses to be accepted in these organizations, and eventually in the last months of the war, during the influenza pandemic of 1918, African American nurses were able to serve in the Army and the American Red Cross.

Over 1,800 African American women were certified by the American Red Cross to serve in the Army Nurse Corps, however, only a small number were actually allowed to serve. In 1918, when the nursing shortage reached a critical point, the War Department allowed eighteen African American Nurses to serve, stationing them at Camp Sherman, Ohio and Camp Grant, Illinois. None of these nurses received benefits or pensions, because they did not technically serve in wartime.
Last updated: August 16, 2020