Self-Guided Field Trips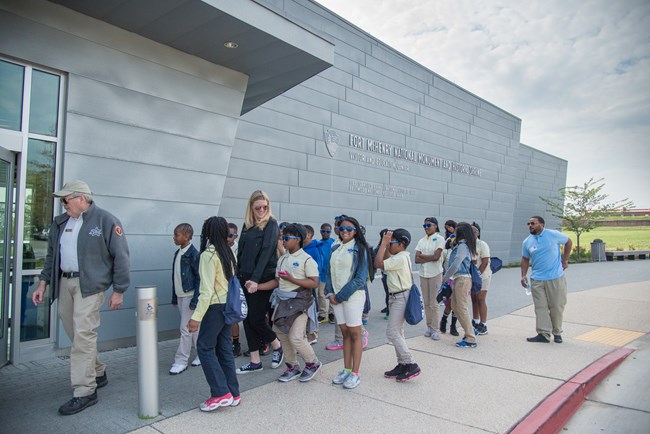 Planning a Self-Guided Field Trip
Self-guided field trips are an excellent way for teachers and school groups to get out and explore the park while being able to maintain their own schedule. While many teachers understandably request ranger programs with their trips, limited staffing and a high volume of field trip requests mean not every school group can have this experience on their preferred vist date. Fort McHenry NM&HS has put together some materials to help teachers provide structure to their trip to enhance their students' experiences.
Hours of Operation
Fort McHenry National Monument and Historic Shrine is open daily from 9:00 AM to 5:00 PM. Between Memorial Day and Labor Day the park is open until 6:00 PM. The park visitor center and the historic zone (the star fort structure) close 15 minutes before the park gates. Schools should plan accordingly to have enough time for a meaningful visit. More information can be found in the park's basic information.
Apply for a Self-Guided Field Trip
All schools looking to visit Fort McHenry NM&HS should apply through the park's
online form
.
Self-Guided Field Trip Programs
Last updated: November 22, 2022