Hurricane Updates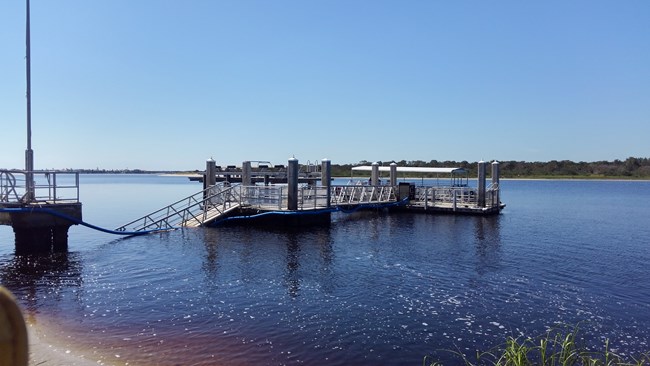 The ferry service has resumed. Repairs have been completed for both beach boardwalks. Due to storm damage to the vehicle ramp, all vehicles must exit the beach no further south than the Crescent Beach.
Updated: August 17, 2018
Scroll down for more information.
In 2017 Hurricane Irma caused significant damage to the visitor center ferry dock making it unsafe for visitors. Repairs to the dock took some time. Both ferry boats also received some damage. Repairs were completed and tours to Fort Matanzas resumed in May 2018.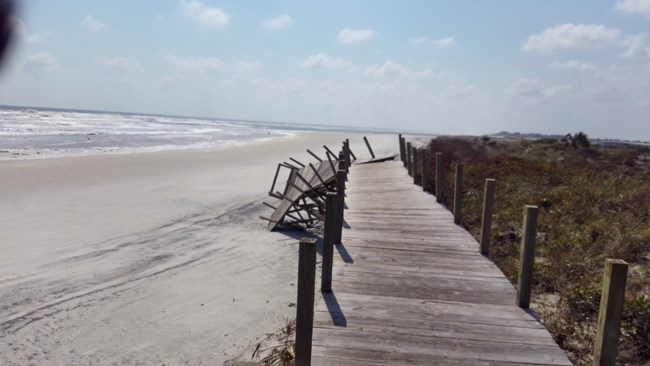 Scroll down to find maps showing alternate beach access while park staff work to repair the damaged boardwalks.
Having made significant progress recovering from Hurricane Matthew, Hurricane Irma caused more damage throughout the National Monument. The dune system has been drastically re-shaped once again, and both beach boardwalks were damaged. The ocean beach boardwalk remains closed. The ramp on the riverside boardwalk is damaged, however the staircase is still safe to use. The riverside parking lot sand trail is also open for access to the beach.
Even with the boardwalks and dock damaged, the park visitor center and surrounding grounds are still open. Walk the nature trail, relax at the beach, view our exhibits, meet with a park ranger, or watch the park movie.
Be on the look out for special events with park staff and re-enactors by clicking
here
for our calendar of events.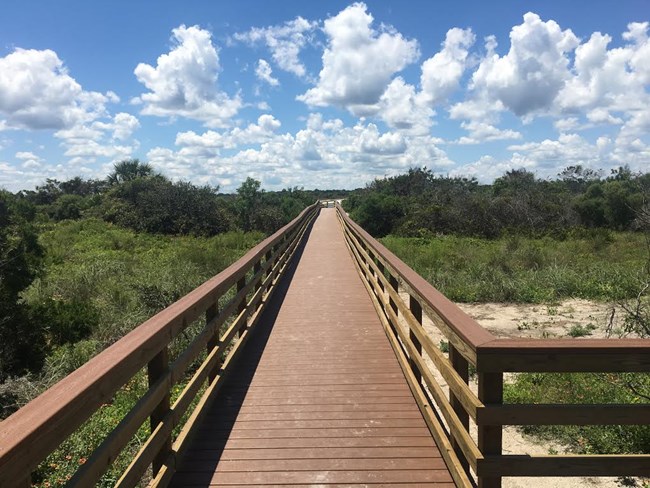 Beach Boardwalks
Both Hurricanes Matthew & Irma caused serious damage to the park's beach boardwalk access. Repairs have been completed as of August 2018.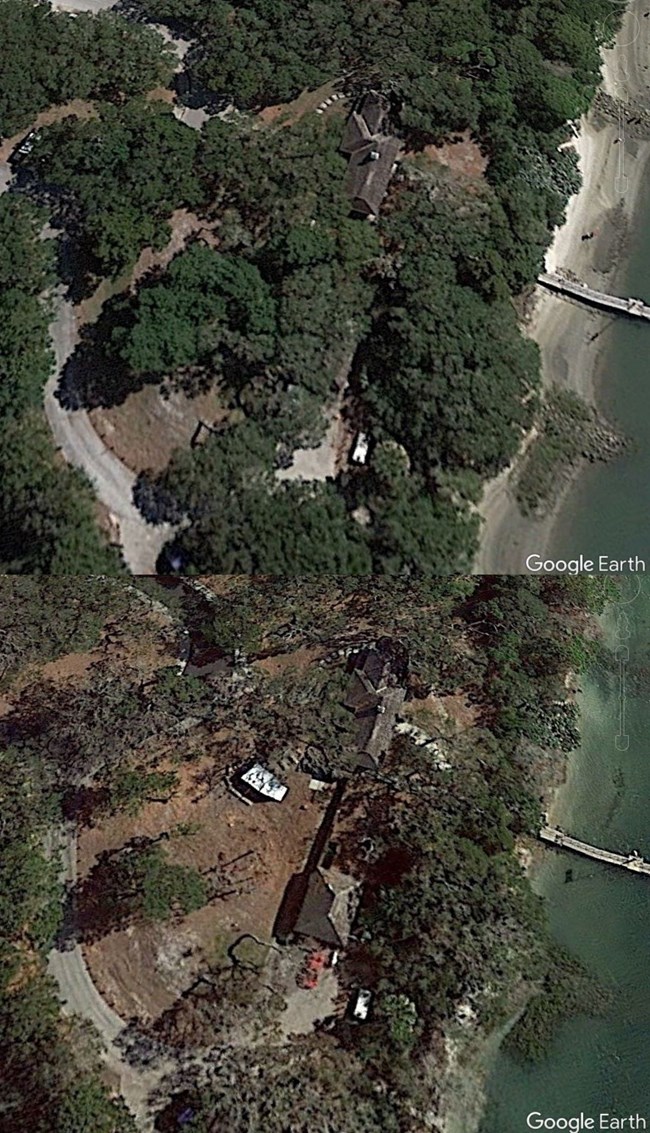 These two images show just how much the park has changed as a result of recent hurricanes. Matthew in 2016 & Irma in 2017. Not only did the storms damage the ferry dock, boats, and beach boardwalks. We lost many trees due to the strong winds.
Last updated: August 17, 2018