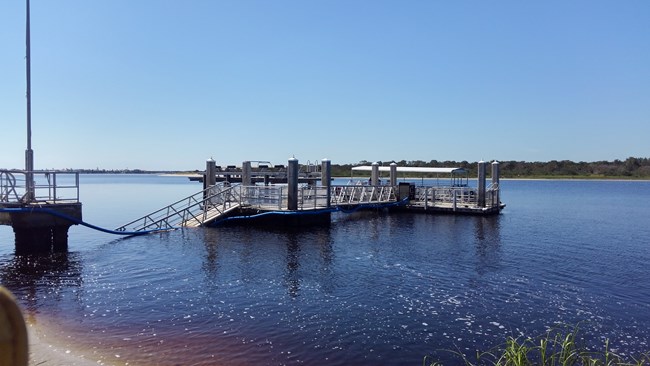 The ferry service has resumed. Repairs have been completed for both beach boardwalks. Due to storm damage to the vehicle ramp, all vehicles must exit the beach no further south than the Crescent Beach.
Updated: August 17, 2018
Scroll down for more information.
In 2017 Hurricane Irma caused significant damage to the visitor center ferry dock making it unsafe for visitors. Repairs to the dock took some time. Both ferry boats also received some damage. Repairs were completed and tours to Fort Matanzas resumed in May 2018.