The Building of Fort Matanzas
Work Begins
Work started on the tower in the fall of 1740. Coquina stone was quarried at El Piñon, a small inlet south of Matanzas. Construction was difficult, for long piles had to be driven into the marsh to support rising stonework.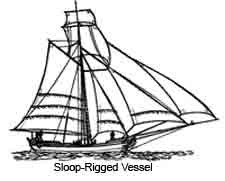 Challenges
Repeatedly, the British and their Indian allies tried to stop construction. On July 21, 1741, the British moved in to attack the Spanish. Two British ships, the sloop St. Philip and a schooner (a sailing vessel with two or more masts) sighted a Spanish sloop anchored inside the inlet of Matanzas. A Spanish galliot (a shallow-draft vessel propelled mainly by oars), which had gone unnoticed by the British, opened fire from long range but scored no hits. Darkness and fog soon halted the British attack.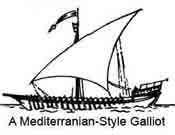 The next day the British again attacked. At 10 o'clock in the morning the St. Philip, now clear of the fog, moved in on the Spanish sloop. The sloop attempted to move away but ran aground on one of the many sandbars in the area. The British seized the opportunity and opened fire on the stranded ship. Several shots found their mark - two Spanish crewmen were killed and two were wounded. The Spanish galliot again saved the day by opening fire on the British ships, preventing them from taking further action. The St. Philip and her accompanying sloop were forced to retreat back to the open sea. If the British had been able to defeat the galliot, they would have destroyed the Fort Matanzas construction.
In September 1742 Oglethorpe tried again. By this time Fort Matanzas was completed and fired its cannon. The British retreated without firing a shot. The next April Oglethorpe returned again. However, heavy surf kept him from approaching the inlet or landing men and arms on the beach. Neither side fired a shot.
The rest of the story-- The king must have forgiven Governor Manuel de Montiano for his failure to go through proper channels. In 1751 Montiano was awarded the governorship of Panama, a very wealthy colony compared to St. Augustine and Florida. He died there in 1758.
Last updated: June 3, 2020