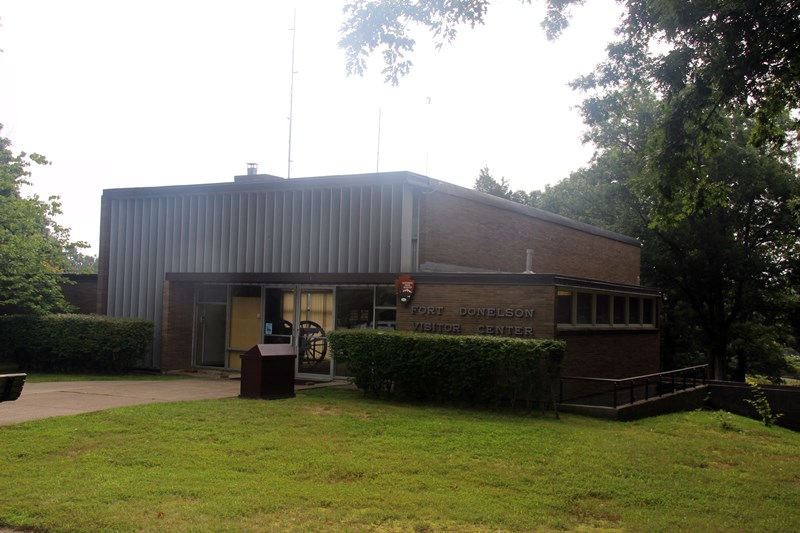 The Fort Donelson visitor center is opened daily 8:00 a.m. to 4:30 p.m.; closed Thanksgiving Day, December 25 and January 1. Additional closures will be noted in the "alerts" on the top of the webpage when warranted.
Special Note: Starting Monday, December 7, 2015, the Fort Donelson visitor center will be closing for a special accessibility and energy sustainability rehabilitation. From December 7, 2015, until the time of the project's completion, visitor services will be offered at the Stewart County Visitor Center, 117 Visitor Center Lane, Dover, Tennessee. Daily 8AM to 4:30PM CT. We appreciate the Stewart County government for graciously allowing us to use this visitor center.

The gates at the National Cemetery close at 5:00PM (CT).
The remainder of the park remains open during normal posted hours.
At present the Tour Road gates at the main unit of the park, by the visitor center and at Stop #7, Grave's Battery, will be open from 8:00AM am to 4:30PM. All vehicles must be off the Tour Road by 4:30 PM, at which time the gates will be locked. The Tour Road will be open for walking, running, or bicycling from daylight till dusk. These hours will remain in effect until the fall time change, 2017, when the gates will close at 6:00 PM.

The gates at the National Cemetery close at 5:00 PM.