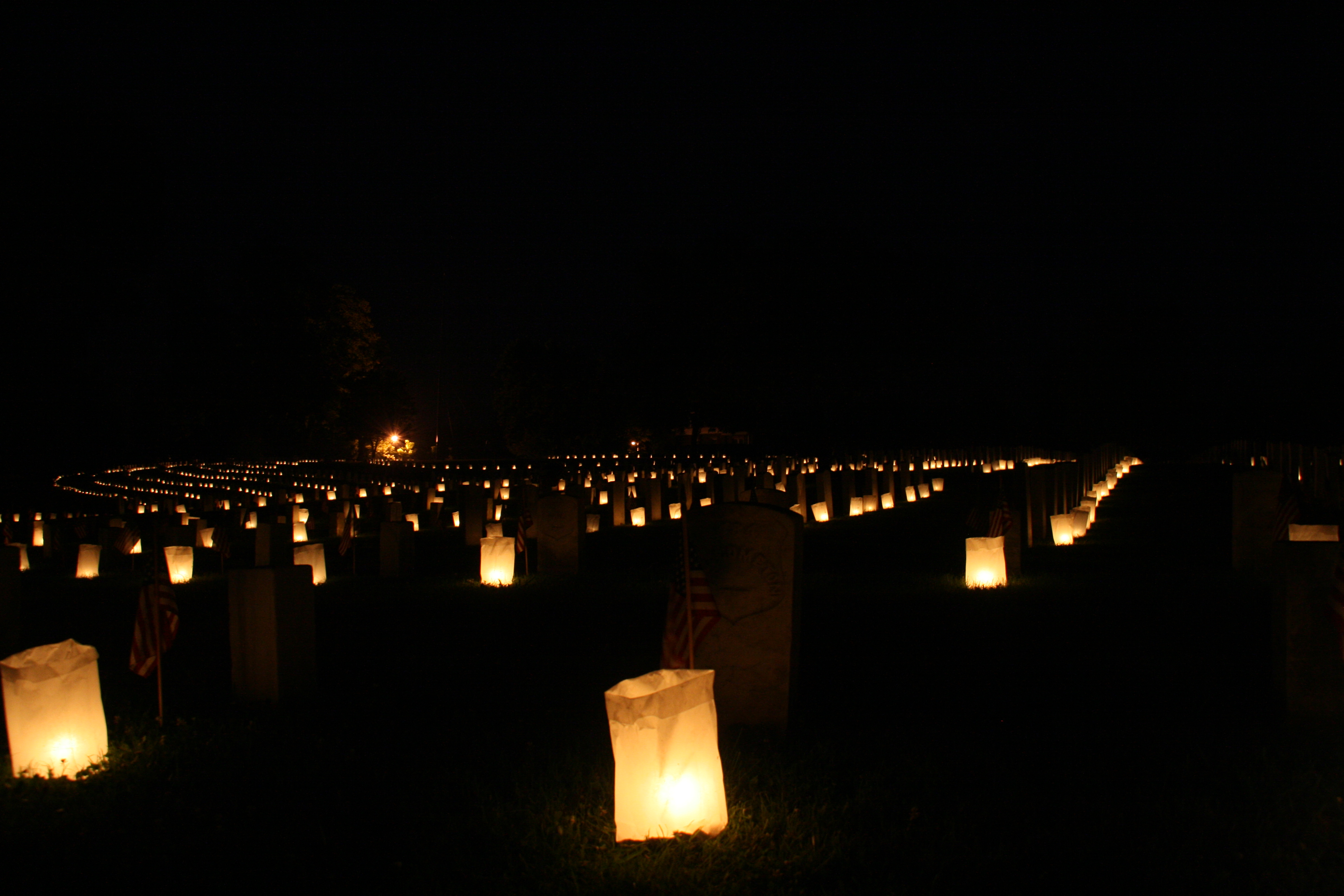 News Release Date:
May 16, 2012
Contact: Douglas J. Richardson, (931)232-5706, ext. 108
                              Fort Donelson NB Commemorates Memorial Day
 Dover, Tennessee-Tribute will be paid to those who have fought for our Nation's freedom on Sunday, May 27, 2012, at Fort Donelson National Cemetery. Between the hours of 7:30PM and 9PM, luminary candles will be placed in front of each headstone in the National Cemetery. Story tellers, including many faithful National Park Service volunteers, will be available to share the history of the National Cemetery and some of those who rest there. This event is offered as part of the town of Dover's annual Eagle Fest.
Most of the work of preparing the luminaries is done by local volunteers, especially local Girl Scouts. "Quite simply, the event would not happen without their excellent work," says Park Superintendent Steven McCoy. "We are ever grateful for their work and dedication, and we hope that this event creates an increased sense of stewardship and appreciation for our veterans for volunteers and visitors alike." For those coming in the evening hours, it is recommended that visitors bring a flashlight as lighting will be limited.
On Monday May 28,  2012, at 1:00PM, the annual Memorial Day program will be held at the National Cemetery. The program provides the community a special way to say thank you to those past and present who wear our Nation's uniform. 
At 5:00PM, the Cumberland Winds will perform a free concert at the National Cemetery. Visitors may bring their own chairs for this musical performance. Learn more here.

 About the National Park Service. More than 20,000 National Park Service employees care for America's 397 national parks and work with communities across the nation to help preserve local history and create close-to-home recreational opportunities. Learn more at www.nps.gov.