Calendar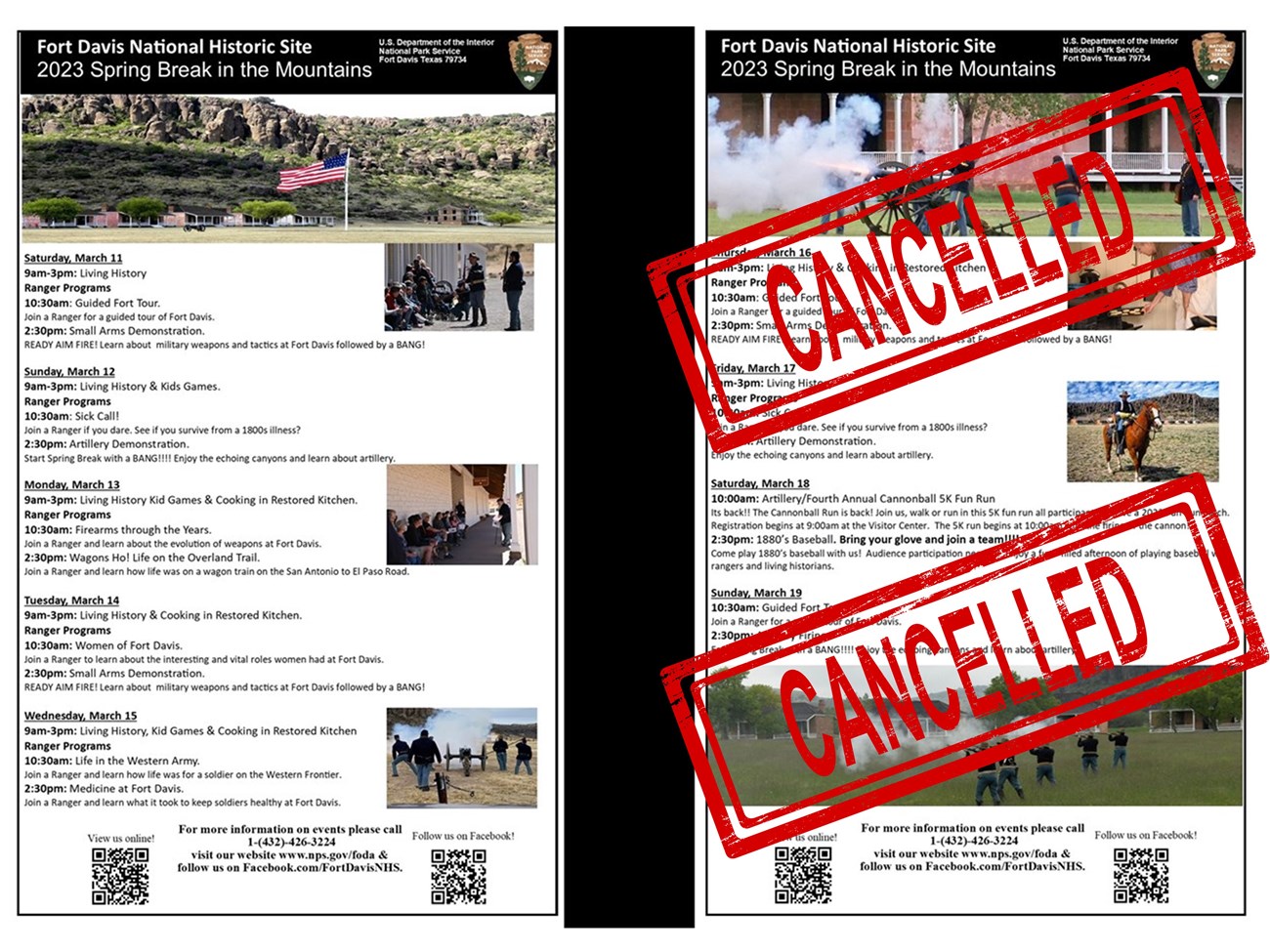 Due to hazardous weather forecasted to be HIGH WINDS, SNOW, RAIN, ICE, and FREEZING TEMPERATURES. For the safety of visitors, demonstrators, and staff all outdoor Interpretive Programs have been cancelled starting this afternoon 3/16/2023 thru 3/19/2023.
Thursday, March 16
2:30pm: Small Arms Demonstration CANCELLED.
Friday, March 17
2:30pm: Artillery Demonstration CANCELLED.
Saturday, March 18
10:00am: Fourth Annual Cannonball 5K Fun Run CANCELLED.
2:30pm: 1880's Baseball CANCELLED.
Sunday, March 19
2:30pm: Artillery Firing CANCELLED.
Last updated: March 16, 2023