Partners in Action
Plant a Tree at Flight 93 - National Park Week 2012
Flight 93 National Memorial kicked off its planned reforestation effort during National Park Week 2012. A group of over 500 volunteers under the guidance of tree-planting experts and professional landscapers planted nearly 15,000 seedlings -- a mixture of a native conifer and deciduous species. The reforestation effort, part of the memorial's overall design landscape, will ultimately include approximately 150,000 trees.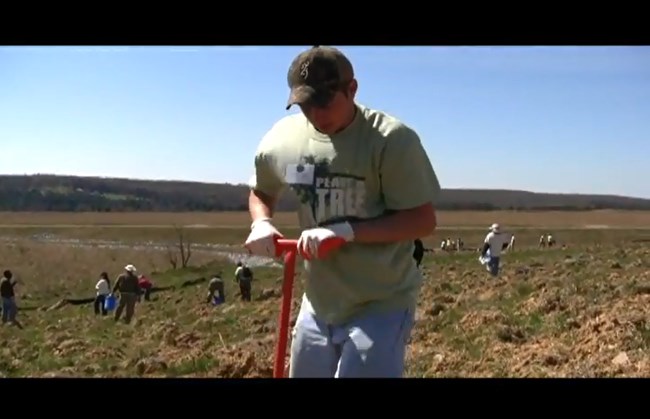 Penn State Altoona - Planting Trees for Flight 93
Students and faculty from the Environmental Studies and Honors programs at Penn State Altoona, joined other volunteers in helping plant trees at the memorial. These students, faculty, and Joe Pizarchik, director of the U.S. Office of Surface Mining Reclamation and former Penn State Altoona student, discuss their experience.
Last updated: April 13, 2016