Plant a Tree at Flight 93
What is Plant a Tree at Flight 93?
For a decade, the National Park Service, Friends of Flight 93 National Memorial, and National Park Foundation have partnered to complete the reforestation project that will soon result in 150,000 native trees planted at Flight 93 National Memorial. This conservation project is part of the memorial's original design and reclaims the former surface mine with native trees to re-establish wildlife habitats, create essential windbreaks and complete the healing of the memorial landscape.

Planting a National Memorial
The reforestation project has been a collaborative partnership shared by state and federal government agencies and private and academic organizations. Over 4,200 volunteers over the past ten years have made this project possible. Since the first plantings in 2012, native tree seedlings now reforest 197 acres. Much of what is now the memorial is a former surface coal mine and re-establish woodland wildlife habitats and cultivate a living memorial.
Plant a Tree 2022
This year, nearly 500 volunteers will help plant approximately 14,000 seedlings over twenty acres at the memorial. Since 2012 more than 3,000 volunteers have planted a variety of native tree and shrub species across 197 acres at Flight 93 National Memorial. The plantings have accomplished the largest concentration of Restoration American Chestnut trees in North America. To date, 137,000 native tree seedlings have been planted at the memorial.

Although this year will culminate with the conclusion of Plant a Tree at Flight 93, the original design intent by Architect Paul Murdoch has been achieved at the memorial. Flight 93 National Memorial and our partners plan on continuing the tradition of bringing volunteers together working on various elements across the 2,200-acre memorial landscape," said Flight 93 National Memorial Superintendent Stephen M. Clark.

The National Park Service would like to express their appreciation for the tremendous support of our partners: the Friends of Flight 93, the National Park Foundation, Appalachian Regional Reforestation Initiative (ARRI), Green Forests Work, Indiana University of Pa., Office of Surface Mining, Reclamation & Enforcement (OSMRE), Pennsylvania Department of Conservation and Natural Resources, Bureau of Forestry, Pennsylvania Department of Environmental Protection, Bureau of Abandoned Mine Reclamation, The American Chestnut Foundation, and the United States Department of Agriculture, US Forest Service, Allegheny National Forest.



Trees for the Future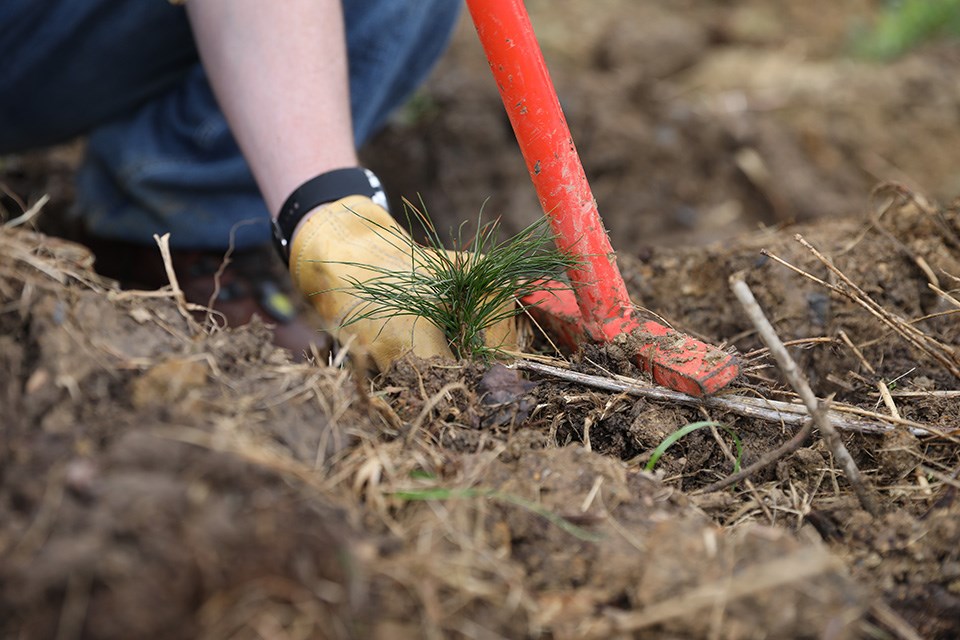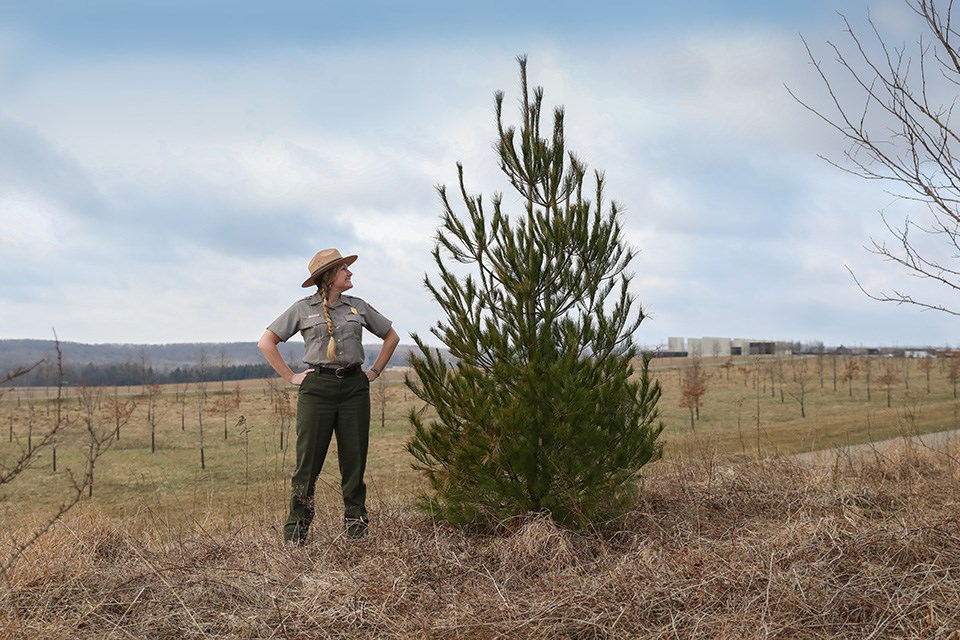 Left image
A bare root white pine seedling being planted 2019.
Credit: NPS Photo
Right image
Once a bare root seeding, this eight year old white pine towers over a park ranger.
Credit: NPS Photo
Last updated: April 25, 2022