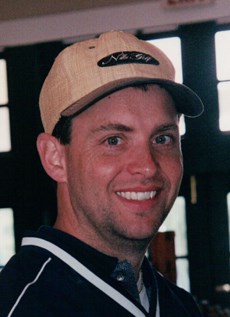 Age: 32
Hometown: Cranbury, NJ
Occupation: Account Manager, Oracle Corporation
Reason for travel: business
Todd M. Beamer, 32, an account manager for Oracle, a computer software company, left his Cranberry, New Jersey home on September 11 for a one-day business trip to San Francisco. Beamer was raised in the Chicago area and graduated from Wheaton College and earned an MBA from DePaul University. Caught up in the hijacking of Flight 93, Beamer tried to reach his wife by Airfone. When the call was not connected, Beamer dialed "0" and reached an Airfone customer service representative who says that Beamer calmly provided critical information about events on the plane and relayed messages for his pregnant wife and two children. At Beamer's request, the representative joined him in praying the Lord's Prayer. At the end of his call, she says she heard him say to others on the plane, "Are you ready? Okay. Let's roll."