Educational Opportunities at Flight 93 National Memorial
Teachers and professional organizations are invited to utilize the Learning Center. 

Flight 93 National Memorial Learning Center is a classroom where teachers, students, park rangers, and volunteers identify and explore the story of Flight 93 and September 11. Workshops are provided by the staff of Flight 93 National Memorial as well as various professional and educational groups. The park also offers a cell phone tour that can be used on-site as well as anywhere. Field trips to the park can be scheduled in advance through the park's Education Specialist. Teachers are invited to register their groups for a once in a lifetime ranger led curriculium based program. Please contact Education Specialist Gregory Zaborowski at 814-886-6140 or by email.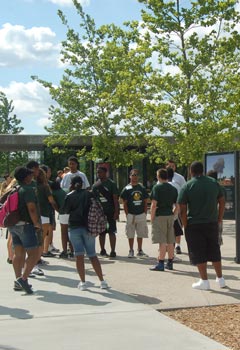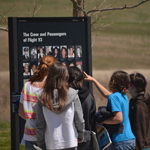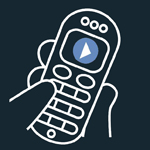 Last updated: December 9, 2019