Volunteer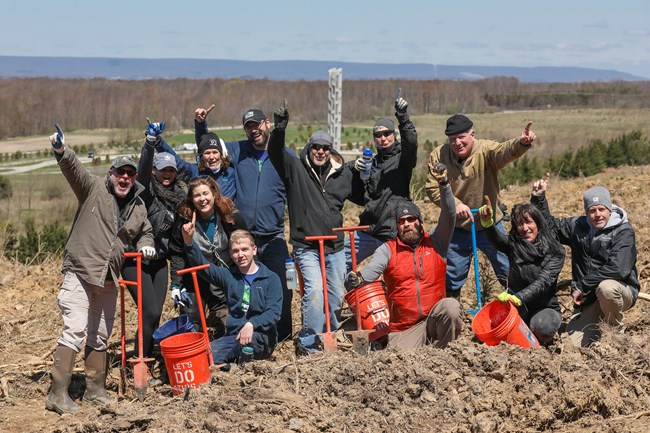 Volunteer Opportunities
Volunteer Interpreter
Duties: This position is outdoors providing visitor information, orientation and both formal and informal interpretive presentations for visitors to the site. National Park Service training is provided on an ongoing basis in addition to self-paced research. Good communications skills necessary. Free training provided.
Visitor Services Assistant
Duties: This position is outdoors serving as a point of contact for distributing information to visitors. It supports volunteer interpreters by answering basic questions, distributing maps, providing directions and helping visitors with additional needs. You will help record important statistics, such as visitor counts and program attendance, and will be helping to make the site's important resources available to the general public. Good communication skills are a plus. Free training is provided.
Click here to e-mail the Flight 93 Volunteer Coordinator for more information.
You may also call the Flight 93 National Memorial office at (814) 893-6548 for more information and ask for the Volunteer Coordinator.
For additional volunteer opportunities with the National Park Service, visit www.nps.gov/volunteer.
Last updated: May 30, 2021