Volunteer with Us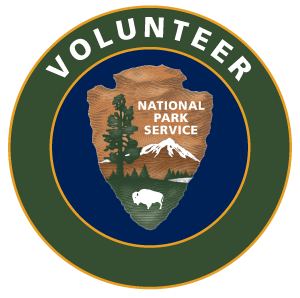 Become a volunteer today!
Becoming a Volunteer is one of the most rewarding and tangible ways to support the National Park Service and its mission. In fact, volunteers are vital to our success! Volunteers give their time and expertise to help our staff accomplish more than we could on our own. Through their dedication, volunteers are making a real difference to the preservation, protection, and education of the unique resources at Flight 93 National Memorial.The Volunteers-In-Parks program allows people of all ages, backgrounds, and interests to share their skills and ideas with others and to learn new ones. Work behind the scenes or with the public, in positions ranging from a one-time service projects and volunteer events to long-term positions and internships. Opportunities are available for both individuals and groups. If you are interested in learning more: Click here to e-mail.
Transcript
00:14 In the months after September 11th, 00:17 people from across the country and around 00:20 the world traveled here to Stoney Creek 00:24 Township in southwest Pennsylvania. 00:26 They came to view the site where 00:28 Flight 93 crashed and to honor the 00:31 40 passengers and crew members. 00:34 When visitors arrived, 00:35 they needed help finding the site. 00:38 And they often had questions. Twenty 00:40 years ago on a cold January Day, 00:43 members from around the local community 00:46 organized to offer a helping hand with 00:48 the world coming to their doorstep area, 00:51 residents called themselves. 00:53 Ambassadors, 00:53 came together to assist visitors well 00:57 before the permanent memorial was built. 01:00 The flight 93 ambassadors would become 01:02 the first hosts they greeted visitors, 01:05 gave directions, 01:07 provided accurate information. 01:09 Listened to visitors and cared for 01:12 the temporary memorial in the first 01:15 nine years of their existence. 01:17 The flight 93 ambassadors would 01:19 welcome over 1,000,000 visitors 01:21 to the temporary memorial. Today, 01:24 The volunteer ambassadors at Flight 01:26 93 National Memorial carry on 01:29 this tradition of public service. 01:32 Over the years, 01:33 the original group has expanded to 01:35 include volunteers from all over the region, 01:38 motivated by a desire to honor. 01:41 The men and women of Flight 93, 01:43 the ambassadors are in many ways the 01:46 heart and soul of this special place. 01:49 They work outdoors at the wall of 01:52 names and at the Memorial Plaza they 01:54 greet people at our visitor center. 01:57 They deliver interpretive talks and 01:59 they provide help with special events. 02:03 Those who visit Flight 93 National 02:05 Memorial are welcomed by the volunteer 02:08 ambassadors on the coldest winter months. 02:11 And the hottest summer days. 02:14 The important work of the flight 93 02:17 ambassadors has been recognized in many ways. 02:20 In 2008, 02:21 the National Park Service presented 02:23 them with the award for Outstanding 02:26 Volunteer Service by a group 02:28 they've been praised by the local 02:31 community and by members of Congress. 02:34 The President of the United States 02:36 has offered them America's thanks 02:39 for their efforts. 02:41 Probably the most important 02:42 to the ambassadors, though, 02:44 is the gratitude felt by countless 02:47 visitors to the memorial, 02:49 including family members of the passengers 02:53 and crew across the United States, 02:56 the National Park Services helped 02:58 in its mission by volunteers who 03:01 generously donate their time. 03:03 Flight 93 National Memorial could 03:05 not do it without their help. 03:07 Started as a grassroots local effort, 03:10 the flight 93 ambassadors are today 03:14 a shining example of volunteerism. 03:17 Throughout 2022, 03:18 Flight 93 National Memorial 03:20 plans to recognize the volunteer 03:23 ambassadors in their 20th anniversary. 03:27 The Flight 93 Memorial Partnership 03:29 offers a heartfelt thank you to everyone 03:32 who has been a volunteer ambassador 03:35 and to all those who are serving. 03:38 Now.
Visit our keyboard shortcuts docs for details
Duration:

3 minutes, 48 seconds
Twenty years ago, local community members gathered together and formed the Flight 93 Ambassadors to assist visitors. The Ambassadors greeted visitors, told the story of the passengers and crew, and answered questions. Two decades later, the Ambassadors continue to be the smiling faces you see when they visit Flight 93 National Memorial. The Flight 93 Partnership, offers a heartfelt thank you to everyone who has been a volunteer Ambassador and to all those who are serving now. We thank you.
Last updated: November 30, 2022