Find a Park by State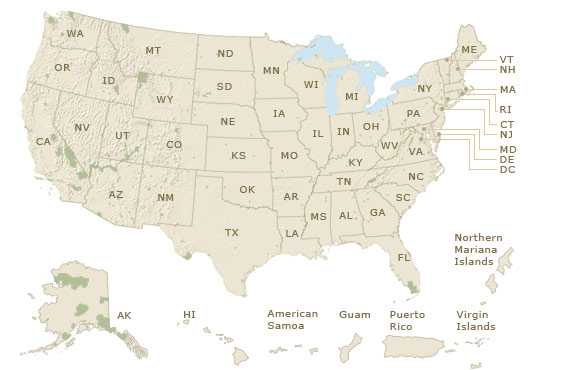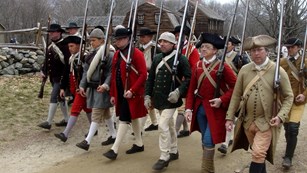 Minute Man National Historical Park
"The shot heard round the world" fired at Concord brought the conflict in the colonies to the battlefield and began the Revolutionary War.
Boston National Historical Park
Known as the "Cradle of Liberty," Boston was home to many who preached freedom for all and the site of the first major battle of the war.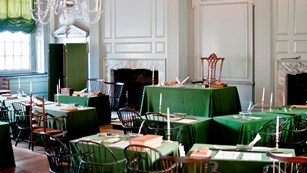 Independence National Historical Park
With the signing of the Declaration of Independence, a new nation was created with a vision of liberty for all.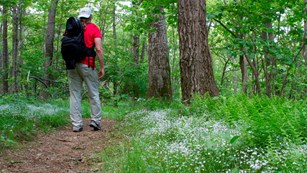 Appalachian National Scenic Trail
A "footpath for the people," the 2,180-mile trail is one of the most famous hiking experiences in the country.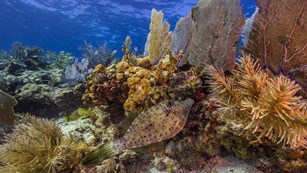 Biscayne National Park
Most of the park is underwater, but visitors can dive or snorkel to see spectacular wildlife, shipwrecks, and trails under the waves.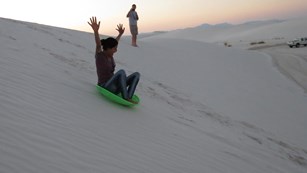 White Sands National Monument
No matter the time of year, go sledding without the snow or cold on the glistening white sands of New Mexico.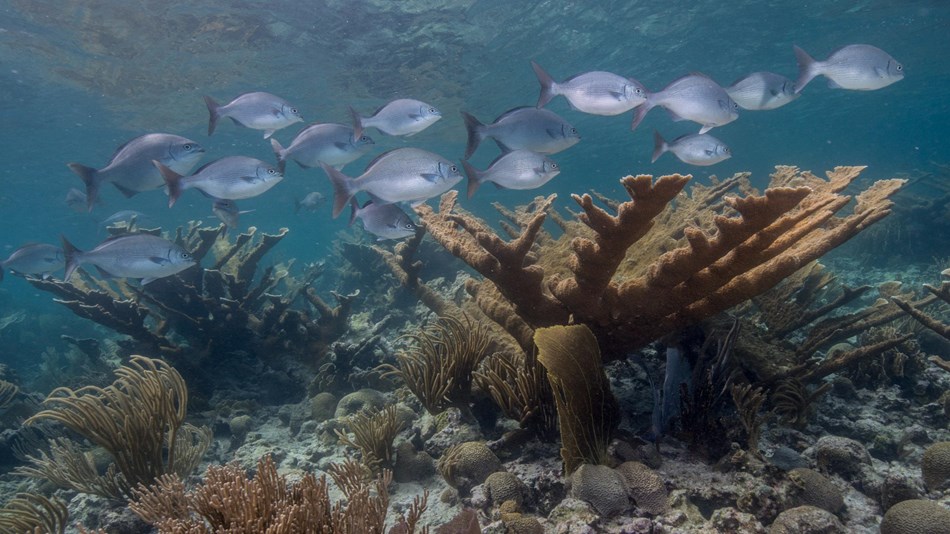 This Month's National Park Getaway
Take a virtual trip to the US Virgin Islands to explore history and nature above and under water at Buck Island Reef National Monument.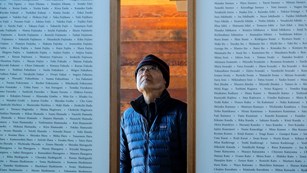 Minidoka National Historic Site
Minidoka National Historic Site shares the story of thousands of Americans confined for their Japanese ancestry during World War II.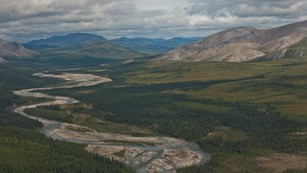 Noatak National Preserve
Plan your adventure in the scenic wilderness of northern Alaska with endless opportunities to explore rivers, mountains, and glaciers.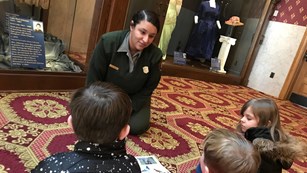 First Ladies National Historic Site
Explore the roles, accomplishments, and lives of an integral unofficial position at the home of Ida and William McKinley in Ohio.