Find a Park by State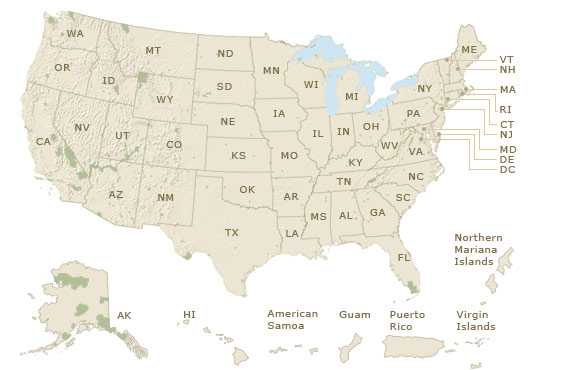 Leading on Uncharted Paths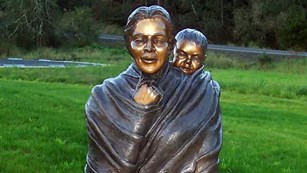 Lewis & Clark NHP
Sacagawea led the famed Lewis and Clark Expedition thousands of miles from North Dakota to the Pacific Ocean.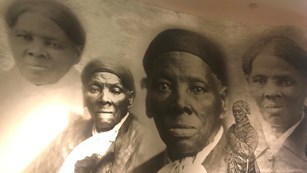 Harriet Tubman Underground Railroad NHP
A famous "conductor" on the Underground Railroad, Harriet Tubman risked her life many times to guide people from enslavement to freedom.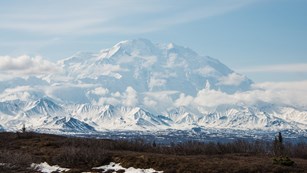 Denali National Park
Barbara Washburn led the way for other woman mountaineers as she was part of the first team to summit the continent's tallest mountain.
Engineering Inspiring Wonder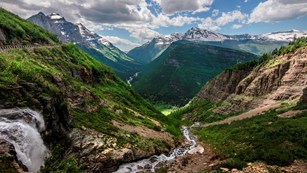 Glacier National Park
The famous Going-to-the-Sun Road runs gently along a mountainous landscape offering millions of travelers stunning views.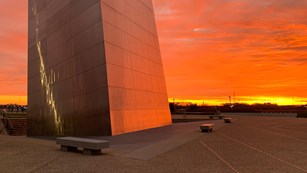 Gateway Arch National Park
The iconic Gateway Arch towers 630 feet above the Mississippi River and turns fiery orange and yellow at sunrise.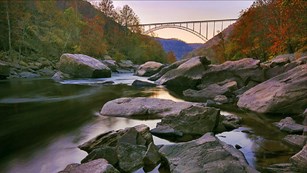 New River Gorge National Park & Preserve
The New River Gorge Bridge is a travel challenge solved as it spans nearly a mile long above a deep gorge mountain to mountain.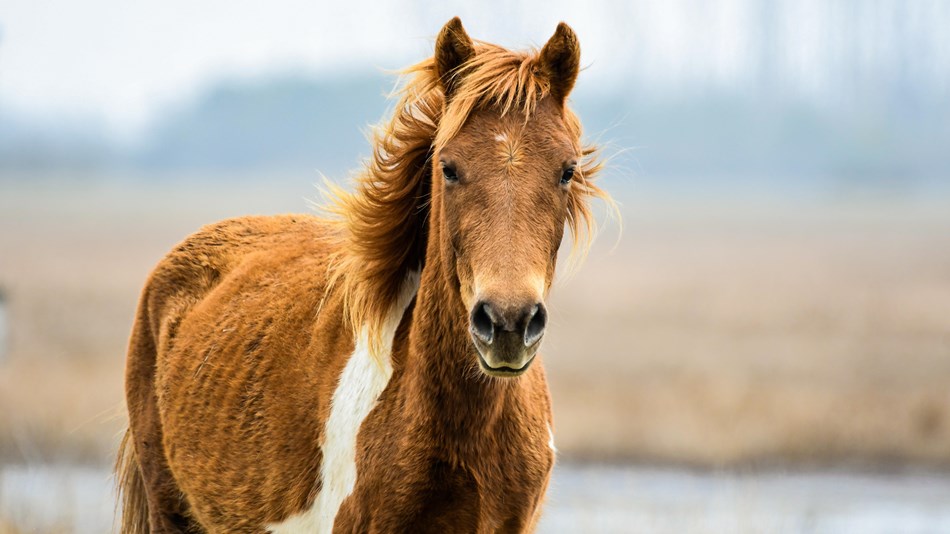 This Month's National Park Getaway
Assateague Island National Seashore on the Maryland and Virginia coast is a place recreated each day by ocean wind and waves.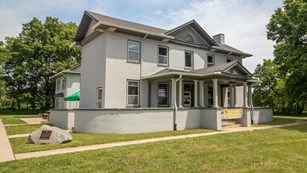 Charles Young Buffalo Soldiers NM
A house in the rolling fields of Ohio honors the legacy of the legendary Buffalo Soldiers and one of their most distinguished leaders.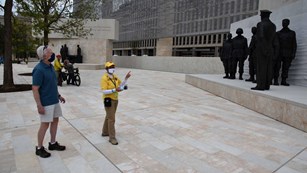 Dwight D. Eisenhower Memorial
Reflect on the life and legacy of our 34th president at the newly dedicated Dwight D. Eisenhower Memorial in the nation's capital.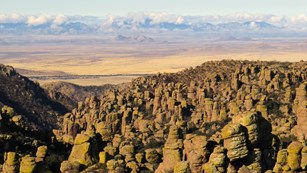 Chiricahua National Monument
Explore unique geological formations in the "Wonderland of Rocks" at Chiricahua National Monument in Arizona.