Find a Park by State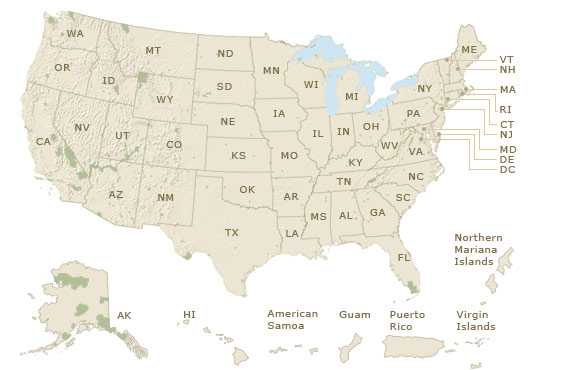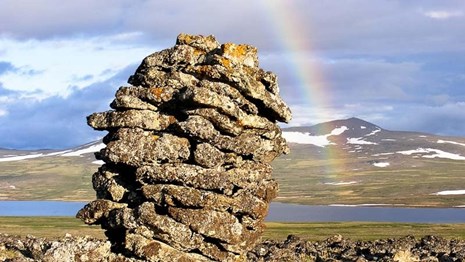 Bering Land Bridge
Head to the northwest corner of the country and explore the stunning landscape and thousands of years of human history.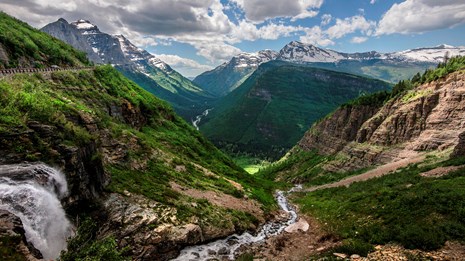 Glacier National Park
The famous Going-to-the-Sun Road runs gently along a mountainous landscape offering millions of travelers stunning views.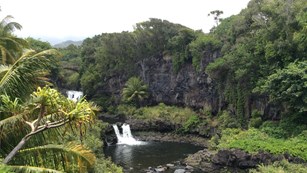 Haleakalā National Park
Escape the cold by visiting the sub-tropical rain forest and volcanic landscape in Hawaii with stunning vistas and unique wildlife.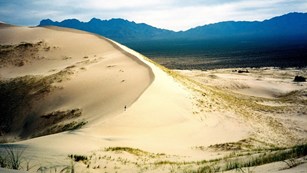 Mojave National Preserve
Singing sand dunes, volcanic cinder cones, Joshua tree forests, and carpets of wildflowers decorate canyons, mountains, and mesas.
Dry Tortugas National Park
Dive or snorkel through the crystal water to discover an abundance of wildlife and shipwrecks under the surface.
Advancing Women's Equality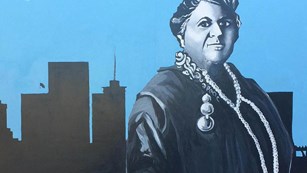 Maggie L. Walker NHS
Maggie Walker was a community leader who devoted her life to the advancement of African Americans and women in business.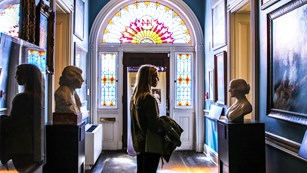 Belmont-Paul Women's Equality NM
Come face to face with the women who led the women's suffrage movement.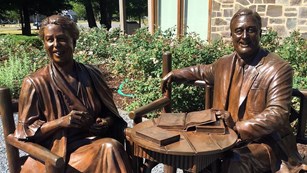 Eleanor Roosevelt NHS
Eleanor Roosevelt participated in the League of Women Voters, Women's Trade Union League, and her state's political party's committee.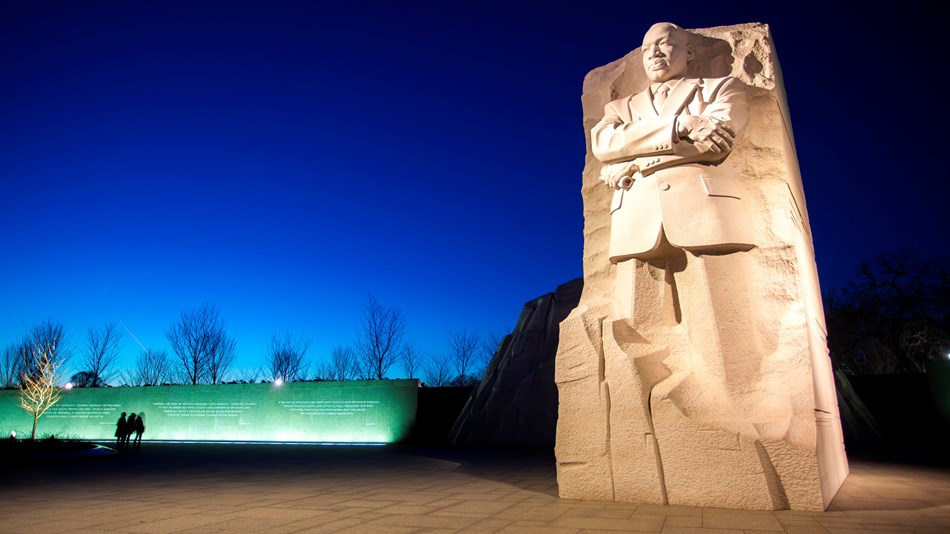 This Month's National Park Getaway
Located in the heart of the nation's capital, the Martin Luther King, Jr. Memorial honors the legacy of the prominent civil rights leader.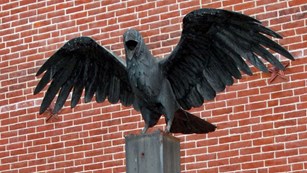 Edgar Allan Poe NHS
Just his name evokes a sense of foreboding or horror. Edgar Allan Poe NHS in Philadelphia explores the legacy of the prolific author.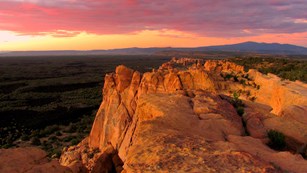 El Malpais National Monument
More than 60,000 years of volcanic activity have shaped the beautiful, rugged landscape of El Malpais National Monument.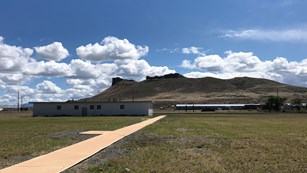 Tule Lake National Monument
Tule Lake National Monument tells the stories of 30,000 Japanese Americans who were forced to relocate to the camp far from their homes.