Weather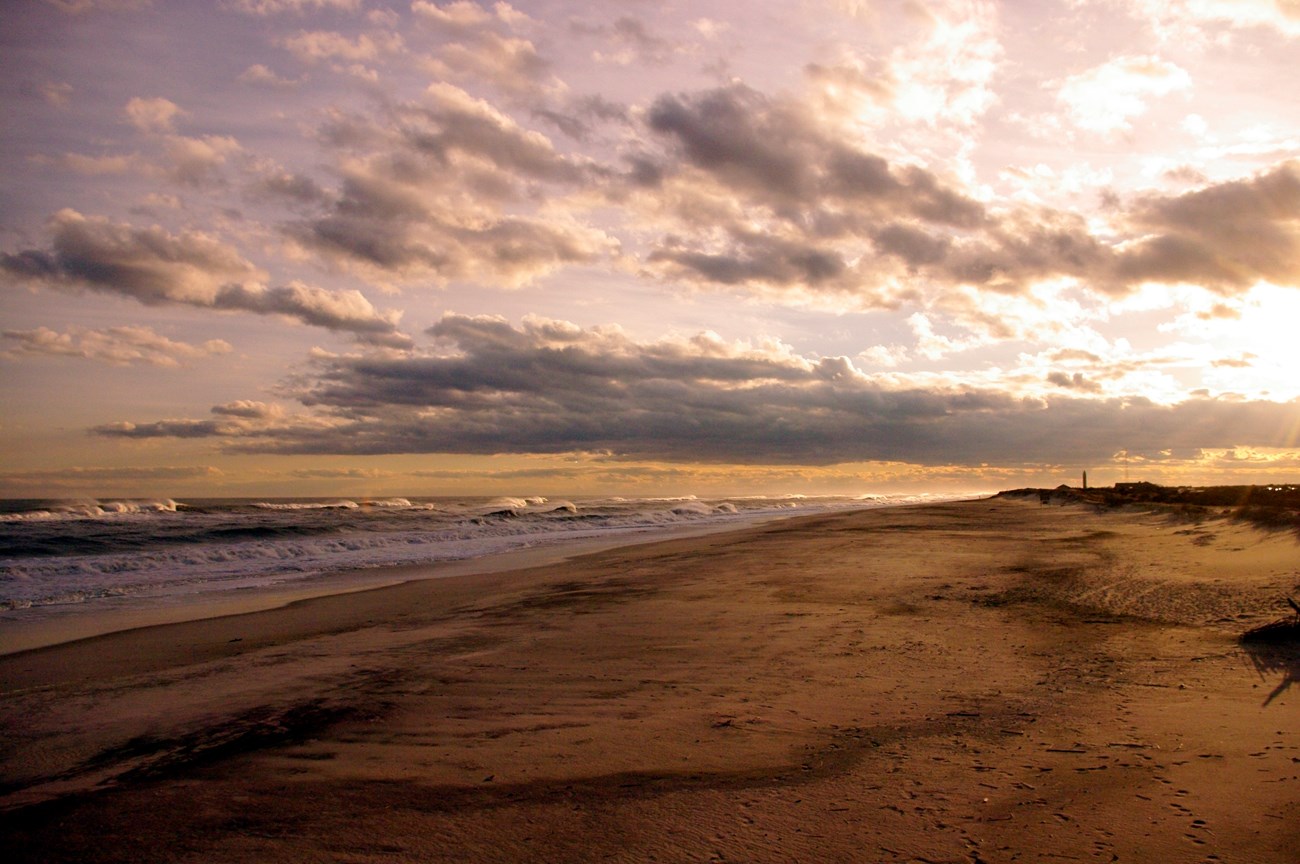 Loading weather forecast...
Fire Island National Seashore's weather can be unpredictable and can vary widely from the weather of mainland Long Island. Seasonal temperatures have historically ranged from below zero during December, January, and February to over 100 degrees in August. But average temperatures are more moderate.
The fall and winter months along the coast are relatively cool and dry, with brief periods of rain. Spring along the coast can be cool and windy. Summers on Fire Island are typically warm and humid. Annual precipitation averages 38.9" with the distribution being relatively consistent throughout the year.
Be sure to check the forecast before your trip and prepare for your trip to Fire Island by bringing water and sun protection, and packing layers. Please note that ferry schedules may change and some programs may be canceled or postponed in poor weather conditions.
Today's Forecast
Storm Season: Atlantic Hurricane Season is June 1 - November 30
The Atlantic hurricane season is from June 1 through November 30, with most major storms occurring during the late summer or early fall. For up-to-date information on hurricane information and closures, please check web alerts and follow @FireIslandNPS on Facebook and Twitter.

Powerful storms, like Hurricane Sandy which made landfall on Fire Island in 2012, can drastically change the Fire Island landscape. Learn more about storm-driven coastal change or view NOAA Historic Hurricane Maps.
Climate Change
Global climate change is one of the critical natural resource issues concerning the National Park Service.
At Fire Island National Seashore, the major repercussion of climate change lies in sea-level rise and powerful storms. The National Park Service and the United States Geological Survey developed Coastal Vulnerability Index (CVI) maps for coastal parks to identify coastal areas sensitive to sea-level rise.


Last updated: July 22, 2021