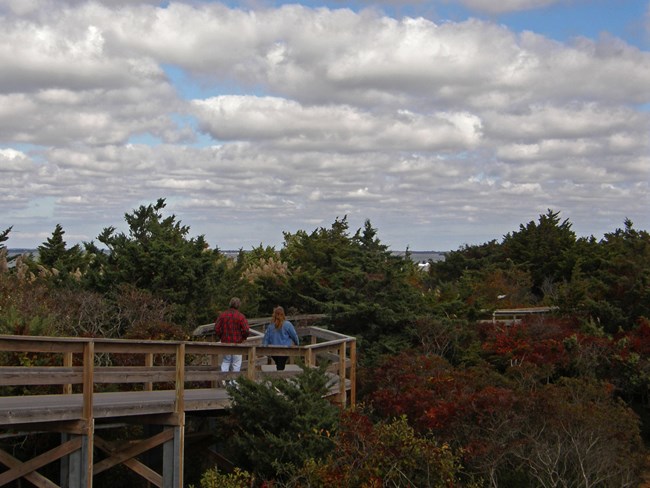 Many of the park's paths and trails are marked by established boardwalks. By staying on these boardwalks, you can help protect native plants and animals, and help keep some of the native flora and fauna away from you.
Poison Ivy is abundant on Fire Island. Ticks are often encountered on the tips of grasses and other vegetation.
By staying on boardwalks, you help protect the plants that hold the fragile dunes together. Never walk on the dunes.
After rain, some boardwalks may be slippery so watch your step. Always wear shoes on the boardwalks to avoid splinters and cuts from nails.