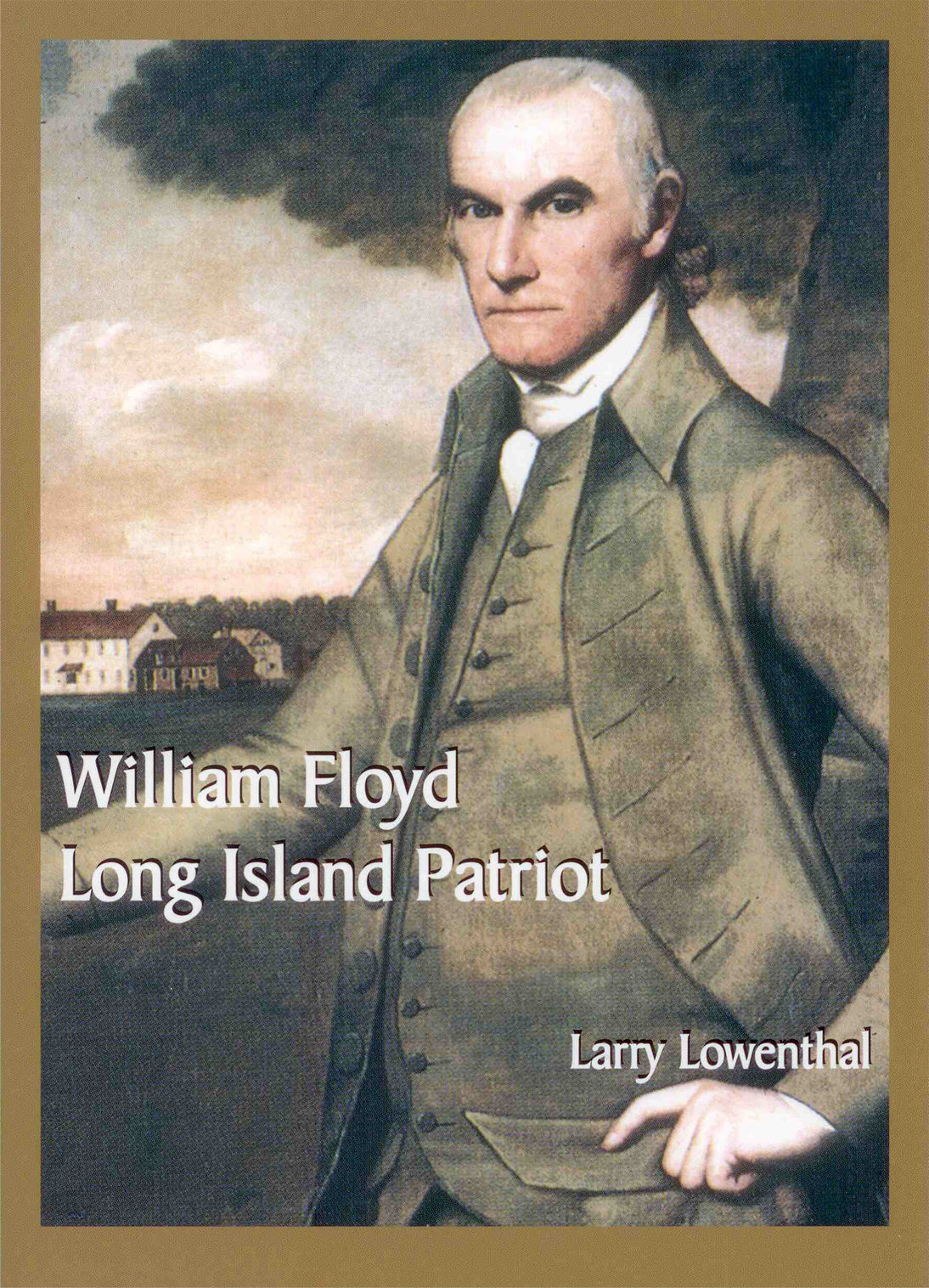 News Release Date:
May 22, 2014
On Saturday, May 31 from 11 am – 3 pm, Fire Island National Seashore will host a book signing event at the William Floyd Estate. William Floyd biographer Larry Lowenthal will be on hand to discuss his recently published book, William Floyd, Long Island Patriot. Lowenthal worked as a historian for the National Park Service for many years, and retired in 1999. Since then he has continued as a consultant, contributing historic research for national park planning efforts including the establishment of new national park units and national heritage areas. As a member of Fire Island National Seashore's general management planning team for the William Floyd Estate, Lowenthal became aware that a full biography of William Floyd had never been written and so took to the task. Lowenthal writes: "Although Floyd was an elusive subject for a biographer, it seemed important to recognize the part he played in creating this nation…William Floyd, of Mastic, Long Island, gained immortality when he signed the Declaration of Independence in 1776. His greatest contribution to the founding of the United States may be his dedicated service in the Continental Congress through most of the War for Independence. His steady, unswerving devotion to the cause despite years of exile, uncertainty, and personal loss set an inspiring example."
Copies of the book, published by the Society for the Preservation of Long Island Antiquities (SPLIA) will be available for purchase at this event. The William Floyd Estate is located at 245 Park Drive, in Mastic Beach, New York. For more information please call 631-399-2030.
About the National Park Service. More than 20,000 National Park Service employees care for America's 401 national parks and work with communities across the nation to help preserve local history and create close-to-home recreational opportunities. Learn more at www.nps.gov.
For more information about Fire Island National Seashore please visit www.nps.gov/fiis.