Sailors Haven Channel Dredging Begins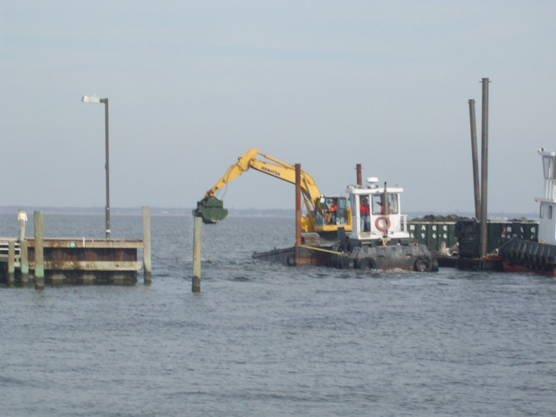 News Release Date:
November 4, 2011
A maintenance dredging project for the Sailors Haven Marina entrance channel in Fire Island National Seashore began on November 3, and is expected to be completed by mid-December 2011. The dredged material from this channel will be used for a bayside shoreline stabilization research project to help protect the Sunken Forest. "By redepositing the sand from the channel back onto the bay shoreline," stated facility manager Jim Dunphy, "we hope to help reduce the amount of erosion occurring west of the Sailors Haven Marina, while providing for a safe navigation channel."
Sailors Haven is one of Fire Island National Seashore's primary developed areas, with seasonal public ferry access from Sayville, a lifeguarded beach, and a 45-slip marina that is heavily used from mid-May to mid-October. Thousands of school children and others look forward to tours through the Sunken Forest, which is accessible from Sailors Haven.
Fire Island's Sunken Forest is a globally rare maritime holly forest habitat, and its bay shoreline has been eroding for many years. This project combines a periodic channel maintenance procedure with a project to restore the bayside sediment transport processes at Fire Island National Seashore, providing for the safety of boaters and other recreational users and protection for the maritime forest.
The environmental assessment for this project was reviewed and approved in June 2005. Funding for dredging was obtained in June 2011, and all necessary permits have been obtained.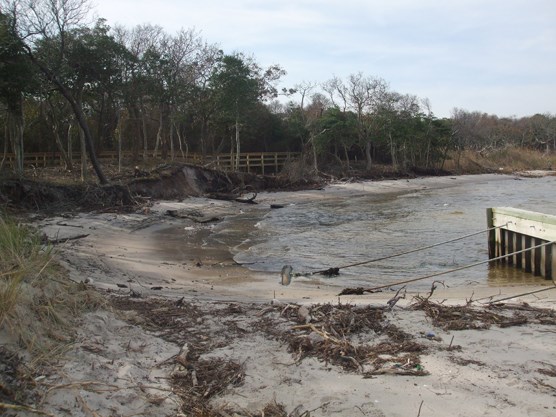 Last updated: February 26, 2015