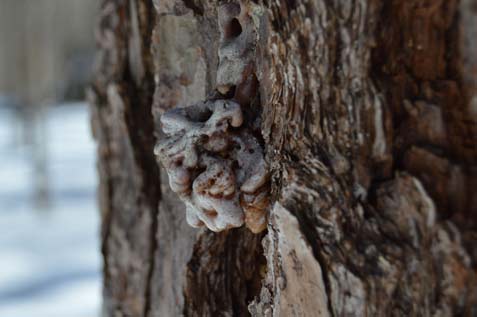 News Release Date:
March 31, 2015
Contact: Jordan Raphael
Contact: Michael Bilecki, 631-687-4760
Contact: Elizabeth Rogers, 631-687-4766
Long Island, New York –On Monday, April 6 a National Park Service (NPS) Arborist Incident Response team will begin work to suppress southern pine beetle (Dendroctonus frontalis) infestations at Fire Island National Seashore. During the 14-day operation areas of the Sunken Forest on Fire Island and the William Floyd Estate on Long Island will be closed to ensure public safety.
The NPS response team will cut down more than 600 trees showing signs of active infestation on Fire Island National Seashore property. Felled trees will then be cut into smaller sections to expose southern pine beetle larvae to the elements. U.S. Forest Service (USFS) experts recommend this treatment method to slow the spread of the beetle.
The National Park Service is working closely with the New York State Department of Conservation (NYS DEC) and other state and federal agencies to address southern pine beetle infestations at Seashore sites. A USFS Health Protection Grant is providing $97,500 to defray the costs of enlisting a specially-trained Arborist Incidence Response team to conduct tree felling operations.
In October, 2014 the NPS, NYS DEC, and other local, state, and federal agencies confirmed the presence of the southern pine beetle on Fire Island and on the south shore of Long Island. USFS experts have been working with land management agencies to address southern pine beetle infestations across Long Island and to prevent further spread of this forest pest.
The southern pine beetle, a bark beetle native to the southern United States, has steadily expanded its range north and west, possibly due to the effects of climate change. Considered one of the most destructive forest pests in the United States, the southern pine beetle attacks all species of pine including pitch pine, the predominant species of pine in the Long Island Pine Barrens and on Fire Island.
Private landowners may report recently dead pine trees or pine trees showing signs of southern pine beetle infestation to the NYS DEC Forest Health Information Line by calling 1-866-640-0652.