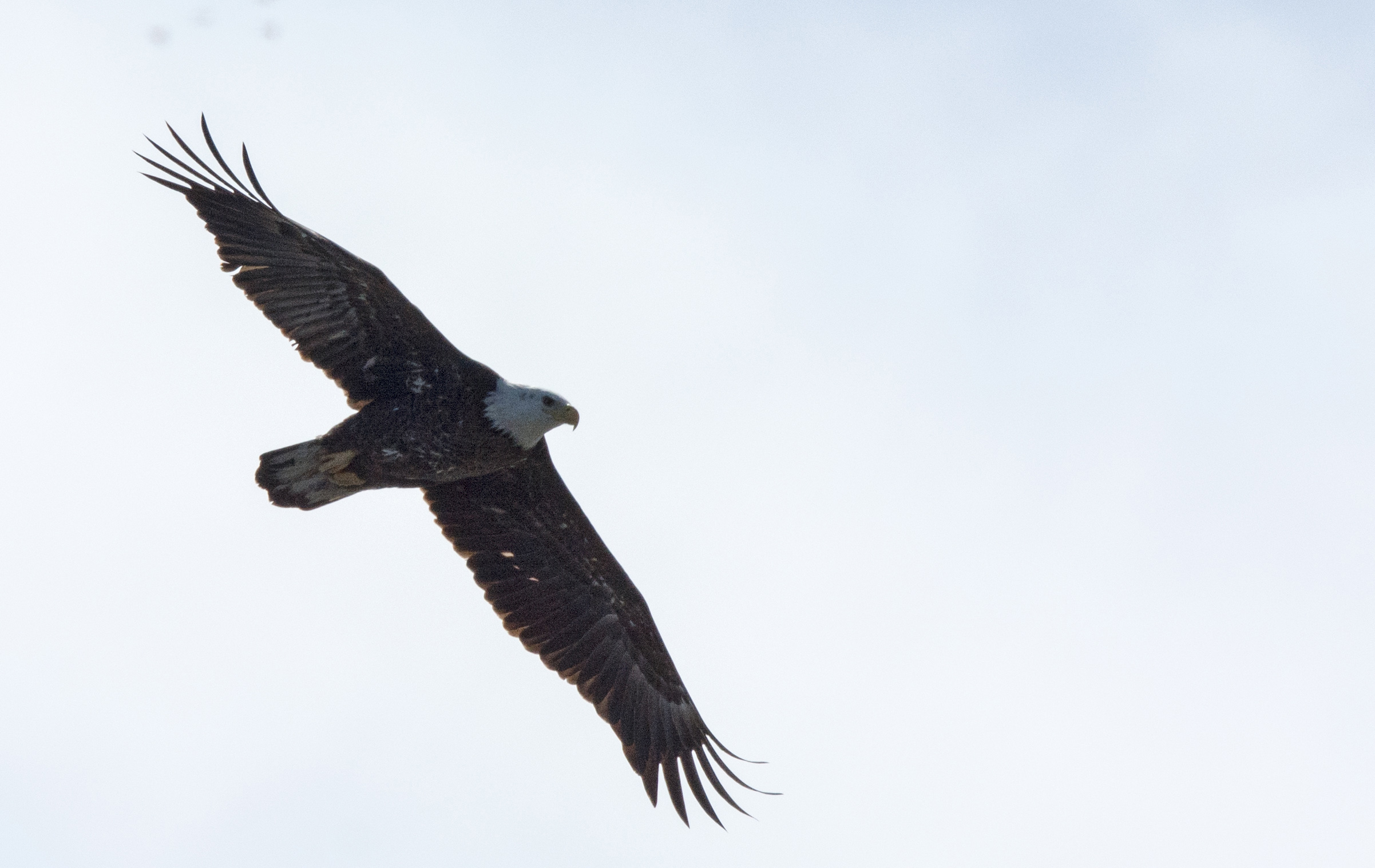 News Release Date:
April 20, 2015
Contact: Chris Olijnyk, 631-395-9693
Contact: Elizabeth Rogers, 631-687-4766
Long Island, New York – On March 22 a National Park Service (NPS) Park Ranger discovered a nesting pair of bald eagles at the William Floyd Estate, a unit of Fire Island National Seashore located in Mastic on Long Island. Portions of the William Floyd Estate will be closed to the public through the nesting season to protect the eagles and nest site during this sensitive time.
"As stewards of this National Park Unit, we are thrilled that bald eagles have returned to the William Floyd Estate," Superintendent Chris Soller said. Park Ranger MaryLaura Lamont's record is the first documentation of bald eagles at the William Floyd Estate since the 1930s and one of only a handful of nests that have been documented on Long Island in recent years.
More than fifty years ago bald eagles faced extinction due to habitat loss, illegal hunting, and DDT contamination. Bald eagles were afforded protection under the 1940 Bald Eagle Protection Act and, later, under the Endangered Species Act (ESA). Eagles were removed from ESA listing in 2007 but remain protected under the Bald and Golden Eagle Protection Act. "The return of nesting bald eagles is a hopeful sign of environmental quality and a huge conservation success," stated Soller.
The William Floyd Estate grounds will open to the public on weekends starting Saturday, May 2 and on Friday, May 22, house tours will begin. In an effort to ensure the success of the nest, public access to portions of the Estate grounds will be limited. Visitors are reminded to obey area closures and to adhere to National Park Service regulations. Failure to comply with these regulations is a violation of Title 36 Code of Federal Regulations 2.2 (a)(2) and may result in fines or imprisonment.
Bald eagles are large raptors that typically breed at four to five years of age. Nest building begins in early winter, with egg laying and incubation (33-35 days) starting as early as February. Throughout the nesting period bald eagles are very sensitive to disturbances and may abandon the nest.
The William Floyd Estate, authorized as an addition to Fire Island National Seashore in 1965, contains the ancestral home, grounds, and cemetery of the William Floyd family. William Floyd, a signer of the Declaration of Independence, was born in the house in 1734. For more information on the William Floyd Estate and Old Mastic House and grounds tours, please visit www.nps.gov/fiis.