National Park Service Highlights Success of Southern Pine Beetle Suppression Efforts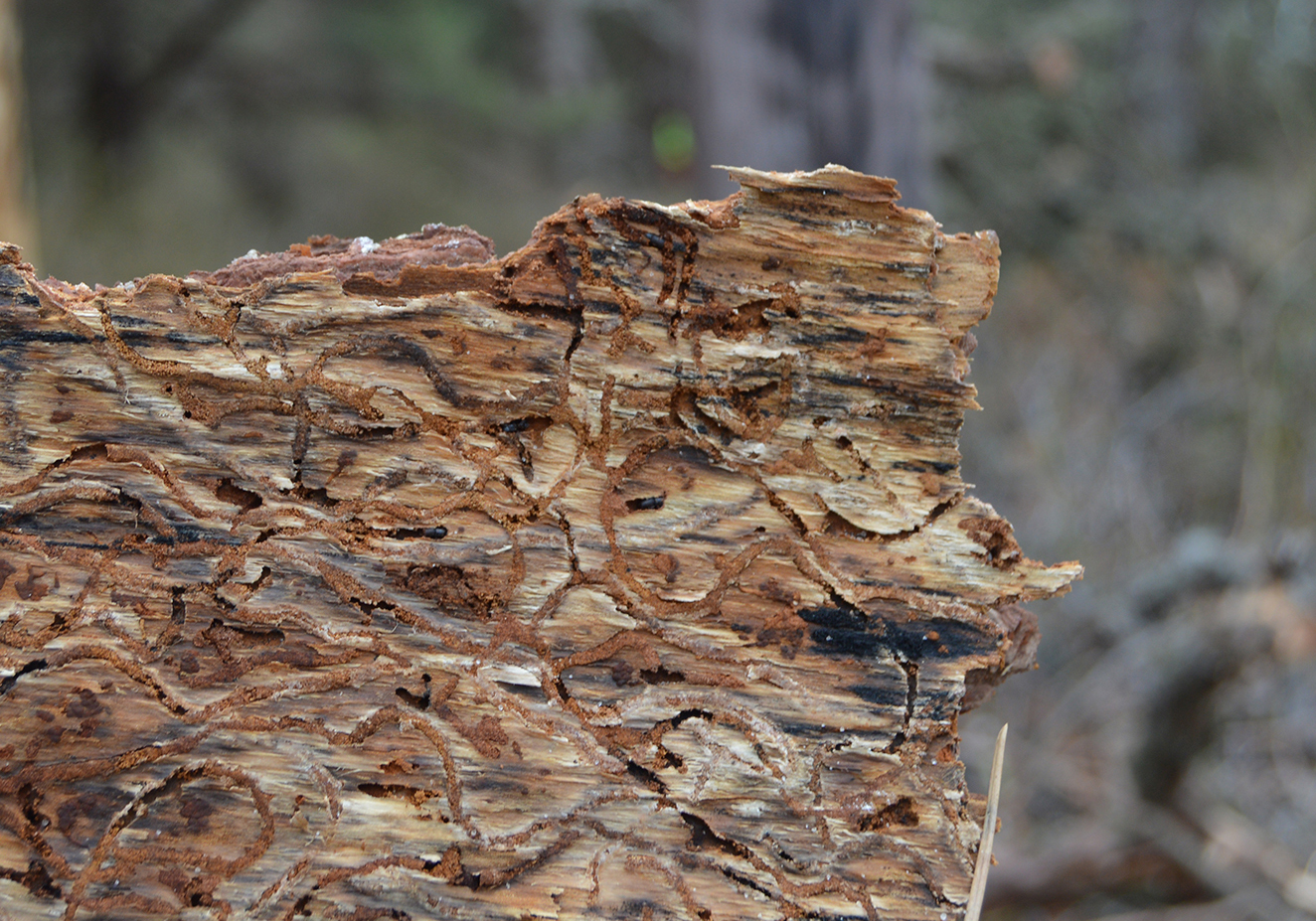 News Release Date:
February 28, 2017
Contact: Jordan Raphael, 631-687-4769
Contact: Elizabeth Rogers, 631-687-4766
Patchogue, NY
- As part of
National Invasive Species Awareness Week
, the National Park Service (NPS) announced today that its suppression efforts have led to a dramatic decline in southern pine beetle infestations at Fire Island National Seashore. Southern pine beetle infestations were found in fewer than 20 pine trees this year, down from the more than 1,500 trees infested in 2014 and 2015.
"By felling infested trees now we can help keep our forests healthy into the future," said Seashore Biologist Jordan Raphael. Since the southern pine beetle, a destructive forest pest native to the Southeastern United States, was discovered within the Seashore, the NPS has worked to slow the spread of the southern pine beetle by cutting down infested trees.
The southern pine beetle is known to mass attack pine trees and can kill infested trees within two to four months. When an infested tree is cut down during the winter, dormant southern pine beetle larvae are exposed to the elements. Cutting infested pine trees down helps to reduce southern pine beetle habitat and increase mortality of larvae and adults. On Long Island and Fire Island, this suppression method has been shown to significantly slow the spread of the beetle.
"Collaboration with southern pine beetle experts and local land managers has proven to be extremely helpful," said Mr. Raphael. Mr. Raphael will highlight suppression efforts on Long Island and Fire Island during a panel discussion at the March 8th
Central Pine Barrens Joint Planning and Policy Commission's Southern Pine Beetle Research Forum
. The forum is open to the public and more information is available online.
Southern pine beetle infestations were first discovered in 2014 at the
William Floyd Estate
, a unit of the Seashore located in Mastic Beach on Long Island. Since then, more than 1,000 acres of forest have been surveyed annually for signs of infestation, and more than 1,200 infested pine trees have been removed to help protect Seashore forests. Find more information on
southern pine beetles
, and watch a recent
Outside Science, Inside Parks video
, published by the NPS Explore Nature division.  
Last updated: February 28, 2017