Fire Island National Seashore Welcomes Volunteers for International Coastal Cleanup and National Public Lands Day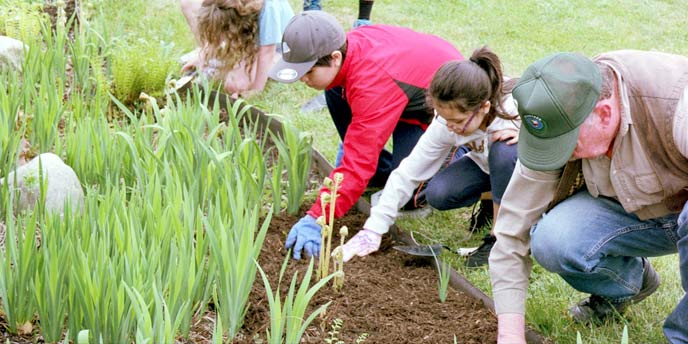 News Release Date:
September 11, 2015
Contact: Irene Rosen, 631-687-4780
Contact: Elizabeth Rogers, 631-687-4766
Patchogue, New York - This month Fire Island National Seashore will offer a variety of special volunteer opportunities in support of the International Coastal Cleanup and National Public Lands Day. All are invited to participate in the International Coastal Cleanup on Fire Island Saturday, September 19, and in a special pollinator garden planting event on September 26 for National Public Lands Day.
One of the largest volunteer efforts in the world, the Ocean Conservancy's International Coastal Cleanup aims to collect both information and marine debris from the shoreline to help protect oceans around the globe. Groups and individuals may register to participate in beach cleanups at Fire Island by contacting Kimberly Lamiroult at 631- 687-4773 or e-mail us. Cleanup events will take place across Fire Island on September 19 at the following locations and times:
Fire Island Lighthouse: 10:00 am-1:00 pm, meet on the Lighthouse terrace

Sailors Haven: 11:30 am-1:00 pm, meet at the Sailors Haven Visitor Center

Watch Hill:11:30 am-2:00 pm, meet at Watch Hill Visitor Center

Wilderness: 10:00 am-1:00 pm, meet at Wilderness Visitor Center
For National Public Lands Day on September 26, Fire Island National Seashore will host a "Weed, Feed, and Seed" event from 10:00 am-2:00 pm at the Patchogue-Watch Hill Ferry Terminal, located at 150 West Avenue in Patchogue on Long Island. Volunteers will help prepare the Seashore's Native Plant/Pollinator Garden for the season. One hundred native milkweed plants will be planted during the event to honor the National Park Service Centennial in 2016. Volunteers are encouraged to sign up in advance by calling 631-687-4773.
For more information please visit publiclandsday.org, oceanconservancy.org, and Fire Island National Seashore's Calendar of Events.
Last updated: September 11, 2015