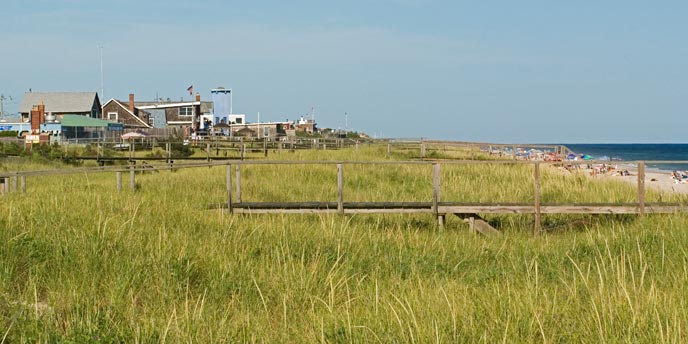 News Release Date:
June 16, 2015
Contact: Keatlyn Jackson, 631-687-4770
Contact: Elizabeth Rogers, 631-687-4766
Contact: Ellen Carlson
Patchogue, New York – On June 15 Fire Island National Seashore's Draft General Management Plan ("Draft GMP/EIS") was released for a 90-day public review and comment period. The National Park Service (NPS) will host two public open house workshops to share the document, which proposes alternatives for the long-term management of the Seashore.
The public open house workshops will provide an opportunity to learn more about the Draft GMP/EIS, to ask questions of park staff, and to submit comments. Scheduled meeting dates, times, and locations are as follows:
Tuesday, June 30 from 7:00 –9:00 pm at the Patchogue-Watch Hill Ferry Terminal,
160 West Ave, Patchogue, NY
Saturday, July 25 from 2:00 –4:00 pm at the Ocean Beach Community Center,
Ocean Beach, Fire Island, NY
The Draft GMP may be found online at https://parkplanning.nps.gov/fiis by clicking on the project name, and "Open for Public Comments." Comments may be submitted through this website or mailed to: Fire Island National Seashore GMP, 15 State Street, Boston, MA 02109, Attention: Ellen Carlson.
The Final GMP will address public comments received by September 17, 2015 and is expected to be released in 2016.