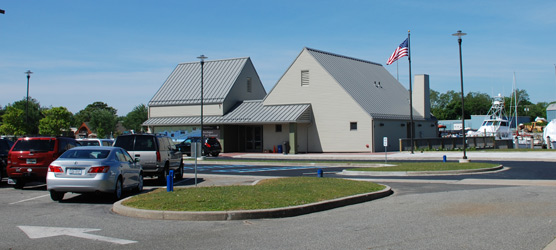 News Release Date:
May 6, 2011
Contact: Paula Valentine, 631-687-4759
The Friends of Fire Island National Seashore (FFINS), in conjunction with the Nature and Wildlife Photographers of Long Island (NWPLI), are sponsoring a South Shore-themed photography exhibition and fundraiser at the Patchogue-Watch Hill Ferry Terminal, 150 West Avenue, in Patchogue, New York. An opening reception for the 2011 "Essence of Fire Island" Photography Exhibition will be held on Sunday, May 15, from 1 - 3 p.m. The exhibit then remains open on weekends, from noon to 5 p.m., through June 26.
One of Fire Island National Seashore's official park partners, the FFINS embellished the opening of the new ferry terminal in April 2010, with their first "Essence of Fire Island" art contest exhibition. This year's fundraiser for the group was not an open competition; members of NWPLI were invited to participate in this themed show, with appropriate works selected for display. A portion of the sale of photographs on display will go to the FFINS, which provides support for and promotion of programs at the Seashore.
Fifteen photographers from the NWPLI will participate in their first-ever themed exhibit, focusing on the "Essence of Fire Island." Their images include views of the Great South Bay as well as those taken on Fire Island. Members of the NWPLI are all professional, semi-professional or amateur photographers who share a love for nature and an eye for detail. Most of the participating photographers will be available at the opening reception, to meet and greet the public. Some photographers will also demonstrate their equipment and share some of their techniques.
For More Information
 
 
Friends of Fire Island National Seashore
Nature and Wildlife Photographers of Long Island
Additional art shows and photo contests at Fire Island National Seashore