Insects, Spiders, Centipedes, Millipedes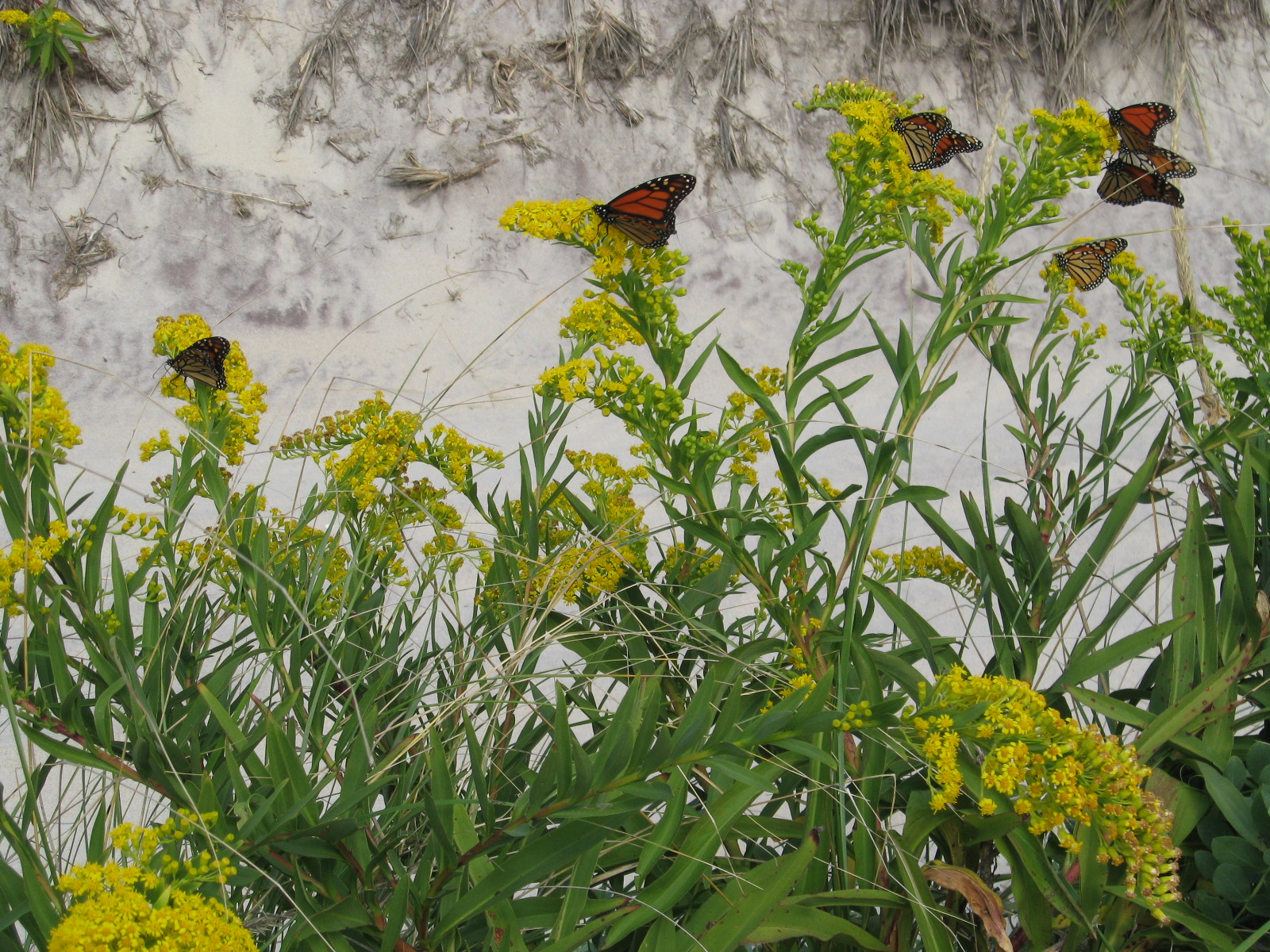 Hundreds of species of insects occur on Fire Island, from dragonflies and butterflies to mosquitoes and ticks.
Most insects are active in the warmer months and many of these insects, like pollinators, help sustain natural ecosystems.
It's a special treat to view the annual fall migration of monarch butterflies and dragonflies along Fire Island. Located along the Atlantic flyway, Fire Island National Seashore provides excellent habitat for many migratory species.
All insect species are valuable to their ecosystems. Mosquitoes, for example, are a food source for some birds, fish, and dragonflies. Odonates (dragonflies and damselflies) are considered by scientist to be excellent indicators of wetland ecosystem health.
Fire Island's beach and intertidal invertebrate communities are an important component of the ecosystem, serving as forage for shore birds, including federal and state listed threatened and endangered shore bird species.