Fire Island: Your Dynamic Outdoor Classroom
Fire Island National Seashore provides activities and resources to enhance your educational program with place-based learning. You can explore natural barrier island dynamics, climate change, history, and more. 
Check out our Educator's Resource Guide to learn more about how you can use Fire Island for teaching and learning.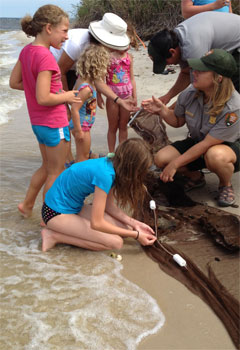 Last updated: October 17, 2018