Lobby > Exhibits > Why Geysers Erupt > Geyser Ingredients > Water > Faithful Water
Water
FAITHFUL WATERS
• Old Faithful Geyser expels 3,700 to 8,400 gallons of water each time it erupts.

• During eruptions, the water in Old Faithful shoots from 106 to more than 180 feet (32-55 m) high.

• Temperature and pressure measurements indicate that during the first 20 or 30 seconds of an eruption, steam and boiling water shoot through the narrowest part of Old Faithful's vent at the speed of sound.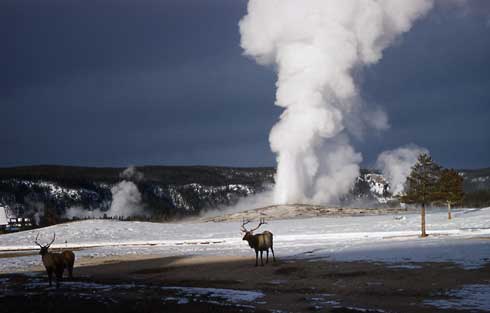 Next Geyser Ingredient: Plumbing or Channels