Lava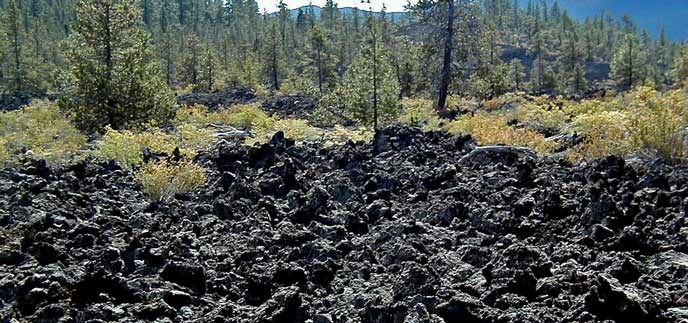 Lava is the term used for the molten rock that comes from a volcano when it erupts and for the hardened rock that forms after it cools. There are five major lava flows within the monument - El Calderon, Twin Craters, Cerro Hoya, Bandara, and MaCarty's. The oldest is the El Calderon flow which is about 115,000 years old, while the youngest is McCarty's which is only between 2,000 and 3,000 years old.
This is a short video of the Kamoamoa eruption in the Napau fissure on the Big Island of Hawai'i, in Hawai'i Volcanoes National Park. It features active pahoehoe lava flows and a large spatter cone, features found within El Malpais National Monument today.

Duration:

2 minutes, 15 seconds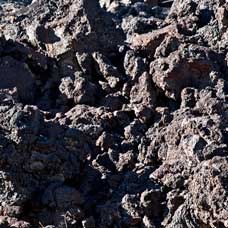 A'a Lava
A'a lava is clumpy and forms numerous irregular chunks. If a lot of lava is discharged from a volcano at one time (known as a high effusion rate) a'a lava tends to form. It is common to get both a'a and pahoehoe lava from the same volcanic eruption. An a'a flow advances in surges with the front of the flow getting higher before a surge begins. .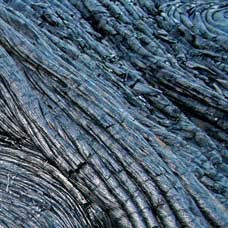 Pahoehoe Lava

When pahoehoe lava cools it forms a smoother surface than a'a and it often has a ropey texture. Pahoehoe lava is more likely to develop when the amount of lava coming from an eruption is much lower. When a pahoehoe flow advances through an area, it tends to move by flowing around or slowly burning through objects in its path.

Last updated: February 24, 2015