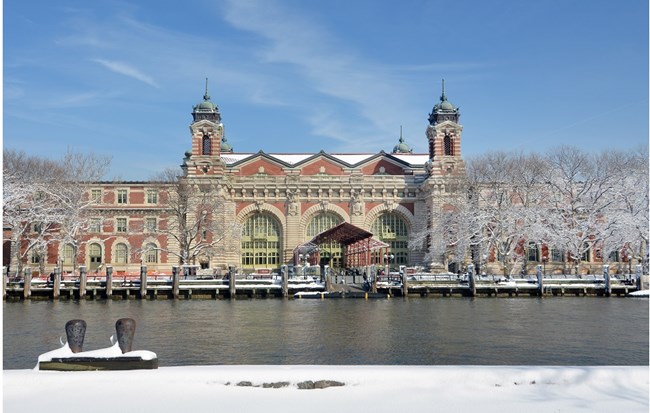 Ellis Island is open every day except December 25. Weather can influence the ability of the ferries to run. Please check out Twitter, or look for alerts on our website in the event of inclement weather.
To enjoy both Ellis and Liberty Islands with ample time, plan to be on a Statue Cruises Ferry that departs from Battery Park or Liberty State Park before 1:00 P.M.

Warning: Statue Cruises is the ONLY ferry service authorized by the National Park Service to sell tickets for, and provide transportation to Liberty and Ellis Islands. Numerous third-party vendors sell tickets at higher prices or for boats that do not land at the islands. We strongly recommend that tickets only be purchased at www.statuecruises.com or by calling 1 877 LADYTIX (1.877.523.9849).

If you plan to purchase tickets the day of your visit they should only be purchased at the Statue Cruises ticket windows at Castle Clinton in Battery Park, NY or at the Statue Cruises ticket windows in the historic railroad terminal in Liberty State Park in Jersey City, NJ.