Dining and Gifts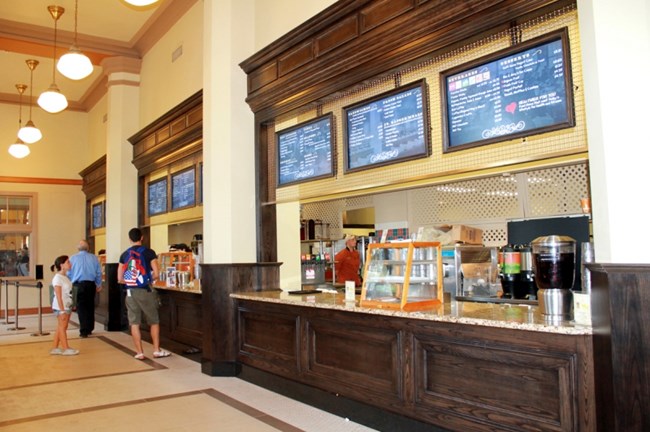 Dining: The Ellis Island Café provides a varied menu of high quality food, with an emphasis on organic ingredients and many heart-healthy options.
Gift Shop & Museum Store: Located adjacent to the café, visitors can find a variety of souvenirs ranging from seasonal clothing to jewelry inspired by various cultures. Not making it out to Ellis Island anytime soon? Most items can also be found at the Evelyn Hill, Inc. online store found at www.thestatueofliberty.com or by calling them at (212) 344-0996. For inquiries about hosting an event, please telephone (212) 363-3180.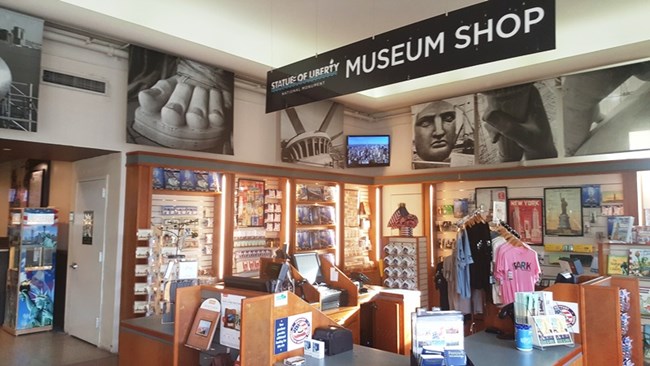 National Parks of New York Harbor
This museum store is located next to the main entrance, and features an array of books and museum collection-informed items. The museum store is a joint venture between the National Parks of New York Harbor Conservancy and America's National Parks Bookstore.
Last updated: January 24, 2020