Hayter Family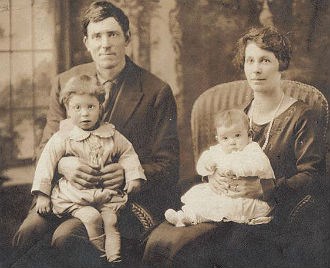 Two years after his father died in 1909, Walter Hayter left Purleigh, England for the United States. He was 22 years old and felt a responsibility to help his mother and 12 brothers and sisters. Shortly after his arrival in America he found work on a Michigan farm. In a matter of months, he was able to send for three of his sisters and one brother, all of whom became ill during their voyage and recuperated in Ellis Island's contagious disease hospital. Eventually, the entire Hayter family, except the oldest son, settled in America.
All immigrants arriving at Ellis Island had to undergo a medical inspection. Medical officers screened immigrants for any indication of physical or mental illness. If illness was suspected, immigrants were detained at Ellis Island's hospital complex. In some cases, the incurable or extremely ill were sent back to their home countries. In total, approximately 3,500 immigrants died at Ellis Island; 1,400 being children. Nevertheless, most patients, such as the Hayter siblings, recovered after treatment and joined their families in the United States.
Walter returned to England in 1922 to find an English wife. After a brief courtship, he and Vida Dixon married and sailed to the United States in 1923.
Last updated: February 26, 2015