The Statue of Liberty as a Symbol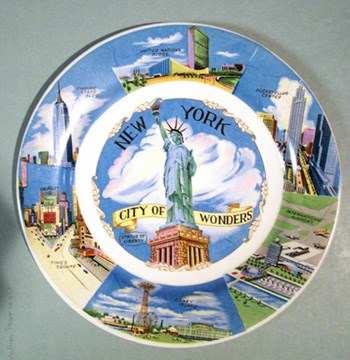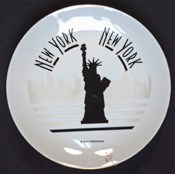 No visitor to New York City can leave without a souvenir commemorating their trip and mostly likely the motif on the souvenir will be the Statue of Liberty either alone or incorporated with other city landmarks. Souvenirs of New York City are often indistinguishable from souvenirs of the Statue of Liberty as illustrated by these two plates and numerous other souvenirs in the museum collection.
The Statue of Liberty has a long history as a symbol of the United States and she graces the design of government issued postage stamps medals, awards and coins, such as the commemorative silver dollar silver designed and engraved by Don Nelson Everhart II and issued by the United States Mint in 2008.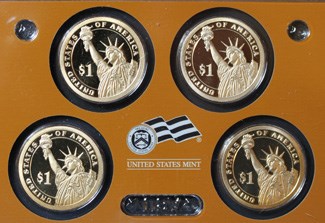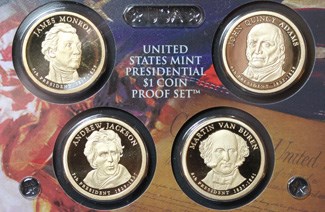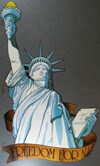 As a national symbol, the image of the Statue of Liberty becomes synonymous with the American ideals of equality, democracy and freedom, represented in the museum collection by numerous artifacts and works of art.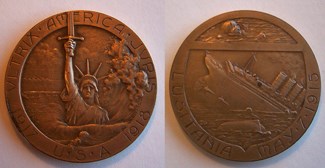 The museum collection includes examples of the symbolic use of the Statue's image in times of war. Items from World War I and World War II blatantly employed the Statue's image to inspire and generate continued support for the war effort. The Statue's image was depicted as the guardian and protector of the people of the United States and American ideals against various threats and ideologies.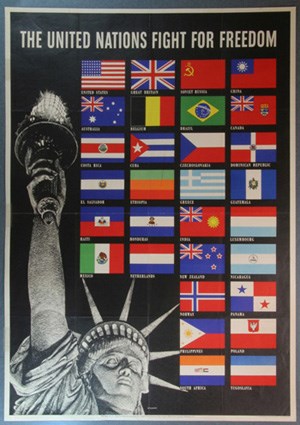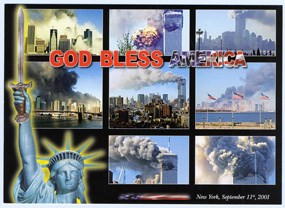 The image of the Statue of Liberty as a sword-carrying protector and guardian was repeated on items generated in response to the attack on September 11, 2001.
Last updated: February 26, 2015