Clerk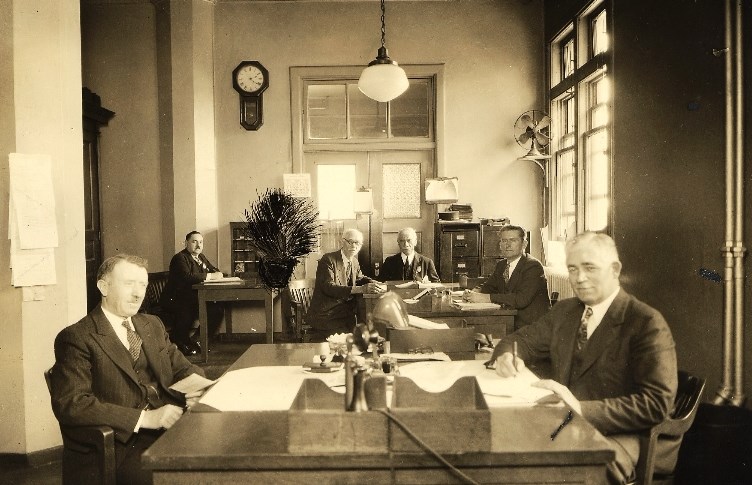 Given the enormous amount of paperwork that needed to be done at Ellis Island, it comes as no surprise that dozens and dozens of clerks and stenographers were employed there. The clerks - both male and female - kept a running tabulation of the number of immigrants flowing to the island for inspection each day, the disposal of their cases and their subsequent departures. Clerks stored away the steamship passenger manifests, completed detention and deportation cards, wrote reports and dossiers, and filed away and retrieved warrant case records. Meanwhile, the island's stenographers - each of them an expert in writing shorthand script and using the typewriter - were essential participants during immigration hearings of the various Boards of Special Inquiry.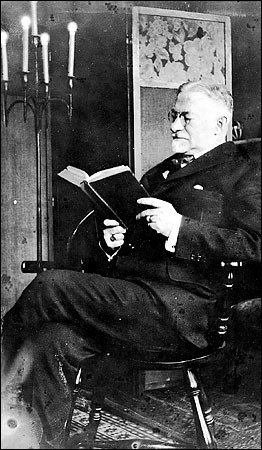 Augustus F. Sherman (1865-1925)
Chief Clerk
Known for the striking photographs he took of detained immigrants, the talented amateur photographer Augustus Sherman also occupied the highly responsible post of Chief Clerk of Ellis Island. A native of northeastern Pennsylvania, Augustus joined his elder brother in New York City in 1889. By the 1890s, the brothers were both working as clerks at Ellis Island. After his brother quit to become a lawyer, Augustus climbed up the clerical ranks at the station, eventually becoming chief clerk.

Among Sherman's duties, was the handling of appeals to the Ellis Island Commissioner of Immigration made by immigrants that had been barred from entering the country by one of the Boards of Special Inquiry. These boards heard the cases of detained immigrants and rendered a decision about the immigrants' right to enter the United States.

Because of his involvement in this process, Sherman was able to photograph any willing detainee. This, as well as his technical perfectionism, made Sherman quite selective in choosing his subjects. Often, Sherman asked the immigrants to pose in their native costumes. Although his bureaucratic career is largely forgotten, Sherman's legacy comes to us through the body of photographic work he left behind. Through the cold lens of the camera, his artistic eye and deft hands presesrved a world of elaborately costumed immigrants that otherwise might have been lost.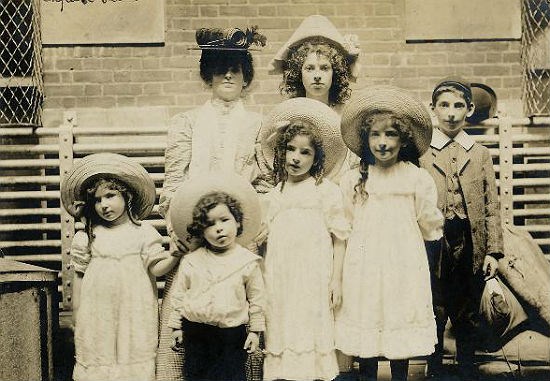 Wilhelm Schleich, a Bavarian Miner, photographed outside of the Main Immigration Building c. 1920.
National Park Service, Statue of Liberty NM
An Asian woman photographed outside the Main Immigration Building c. 1920
National Park Service, Statue of Liberty NM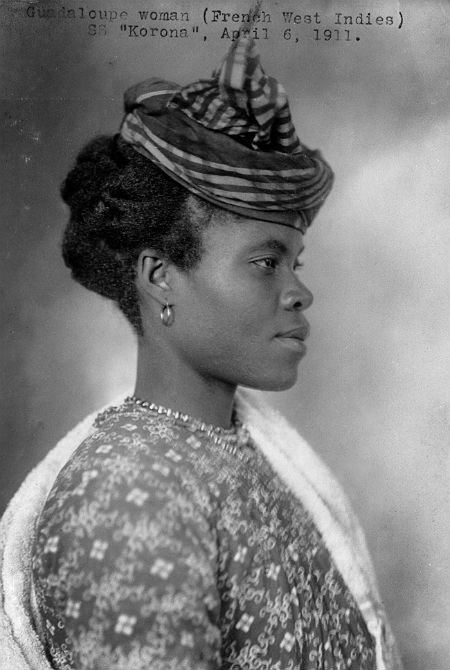 Last updated: August 19, 2015