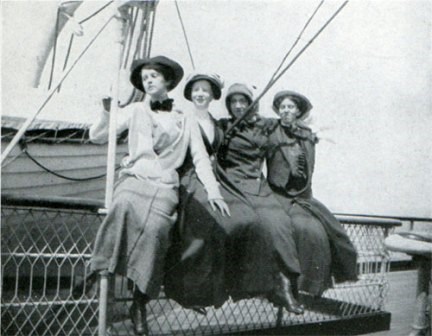 12 million immigrants, 12 million stories
Every immigration experience is unique. Since 1973, the National Park Service has interviewed more than 1,700 Ellis Island immigrants so that they could tell their own stories. Why did you come here? What was it like after you arrived?
The Ellis Island Oral History Project saved these individual stories for historians to study and for all of us to learn from and enjoy. National Park Service staff and volunteers recorded, then painstakingly transcribed, these interviews.
These are but a few of the most compelling stories within the park's extensive collection. If you wish to listen to the original conversation, audio files are in .MP3 format. They will take longer to download.
Oral histories are conversations. Like most conversations, they do not follow a strict chronological narrative. Both complete and edited versions of these interviews are offered here. The edited versions were created for classroom use. They are not only shorter, but have been rearranged to follow chronological order. Edited versions also include questions and graphic organizers.
Looking for something shorter? Teachers may prefer to use these excerpts from several oral histories, organized by select subjects.