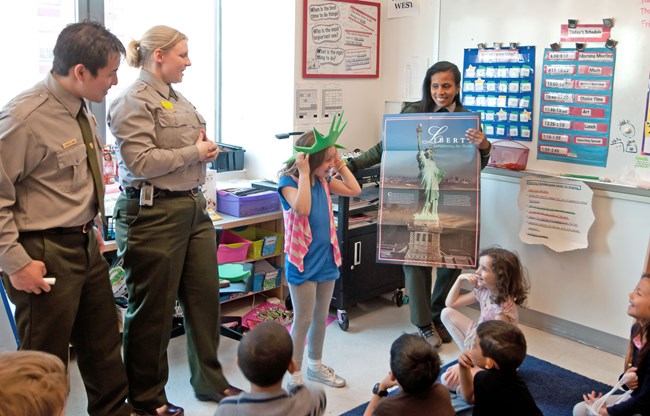 Have National Park Service Park Rangers come to your school!
The Statue of Liberty National Monument and Ellis Island Immigration Museum is excited to announce the return of FREE "Ranger in Your Classroom" programs to be delivered in the New York City area schools.
The Park Ranger teams will offer a series of activities to small classroom groups. The programs will be highly-limited and based upon availability. Each program will be between 30-40 minutes.