Volunteer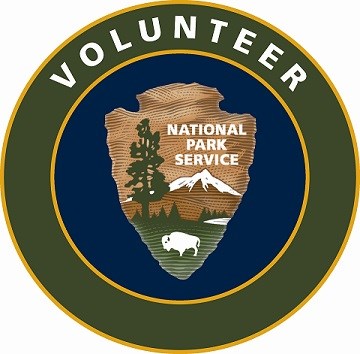 Volunteer at Ellis Island!
All current volunteer opportunities at Ellis Island National Museum of Immigration (a part of Statue of Liberty National Monument) are available online.

The National Park Service has a long tradition of volunteerism. From "grassroots" groups advocating for the protection of a site to local residents supplementing a park's staff-ordinary people, from all walks of life, have the chance to get involved with their national parks in many meaningful ways. Some folks help out with a single big event, while others volunteer on a daily or weekly basis.

Come on out and see what you can do!

If you need further assistance learning about current opportunities, e-mail us.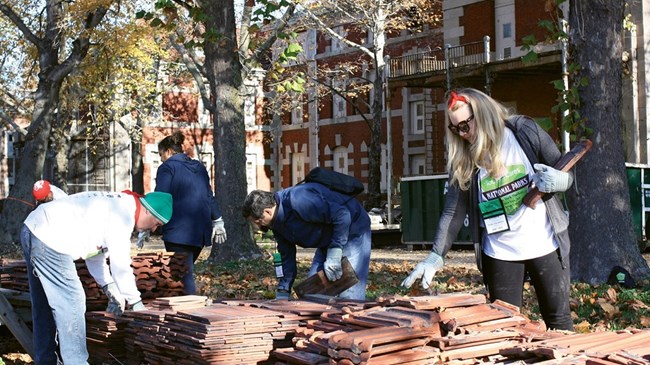 At Statue of Liberty National Monument, we have a number of volunteer opportunities on both Liberty Island and Ellis Island, including:
Providing visitor services such as giving directions, answering visitors' questions, and presenting programs (Liberty and Ellis Islands).
Transcribing and translating sound recordings from the late 19th and early 20th centuries (Ellis Island).
You may also be able to volunteer in the Research Library at Ellis Island, assist with historical preservation, or work with our maintenance staff.
Don't live in the New York/New Jersey area?
That's okay - there are volunteer opportunities throughout the National Park Service. You can find a place to volunteer here; be sure to download the Volunteer Brochure (to learn more about the V-I-P (Volunteers-In-Parks) program), and the Volunteer Application!
For more information about these volunteer opportunities and contact information, go to www.volunteer.gov and use "Statue of Liberty National Monument" as the keyword.


Last updated: October 31, 2023