Maps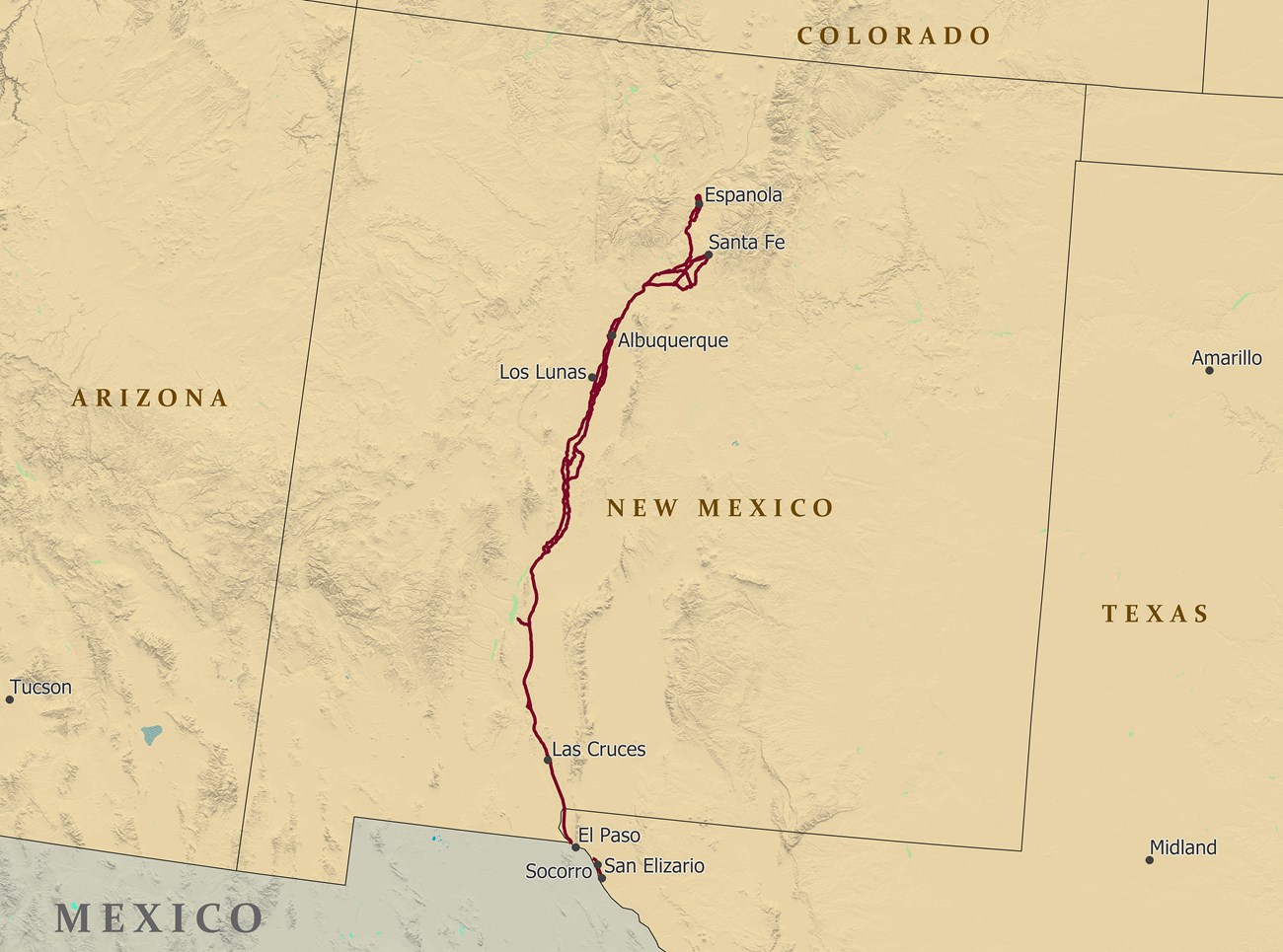 El Camino Real de Tierra Adentro National Historic Trail extends 404 miles between El Paso, Texas to Santa Fe, New Mexico, while the historic trail extended all the way to Mexico City.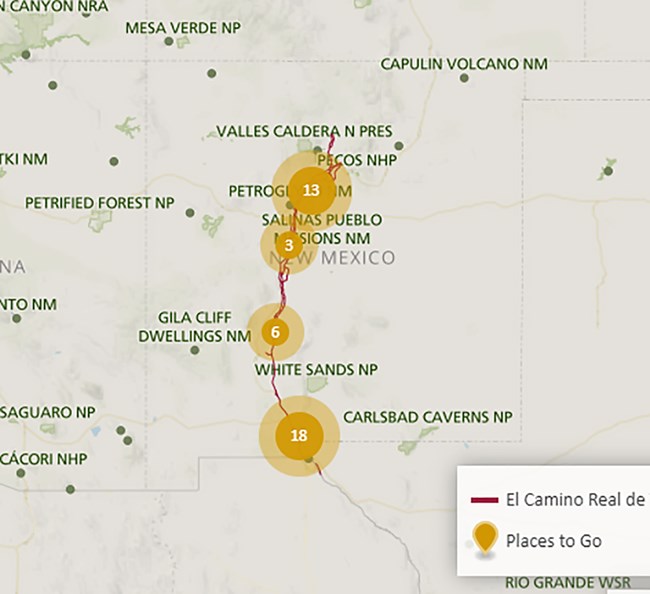 Places to Go along the Trail
The map highlights different sites that can be visited along the trail. You'll find museums, interpretive centers, and historic sites that provide information and interpretation.

Tip: Zoom in to find a location in New Mexico or Texas. Click on the yellow balloon of your choice to see the site name, address, access, image, and website.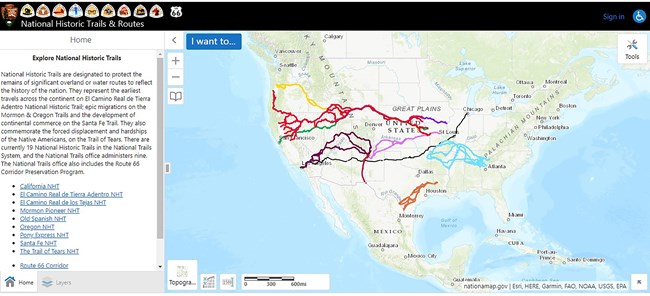 GIS Interactive Map
The National Park Service Geographic Resources Program hosts an interactive trails map viewer.

Tip: Choose El Camino Real de Tierra Adentro National Historic Trail and then zoom in to find the details you need for trip planning.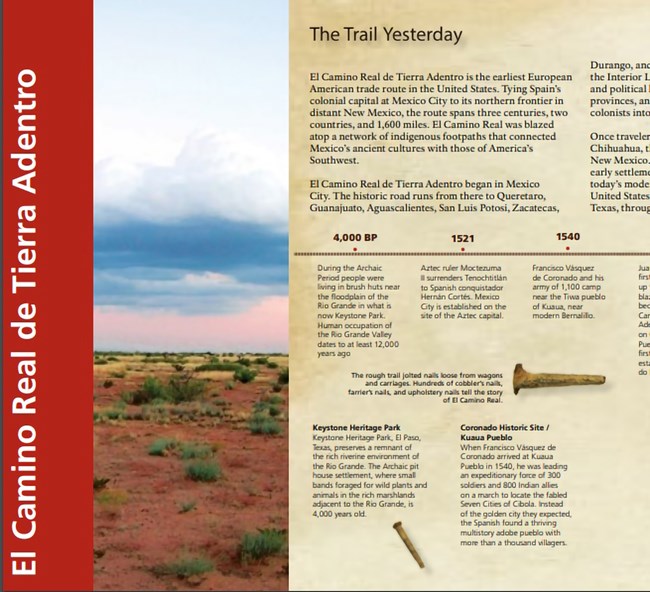 National Historic Trail Brochure
El Camino Real de Tierra Adentro's official brochure (2016 revision) includes a map of the US portion of the trail that is administered by the National Park Service and Bureau of Land Management.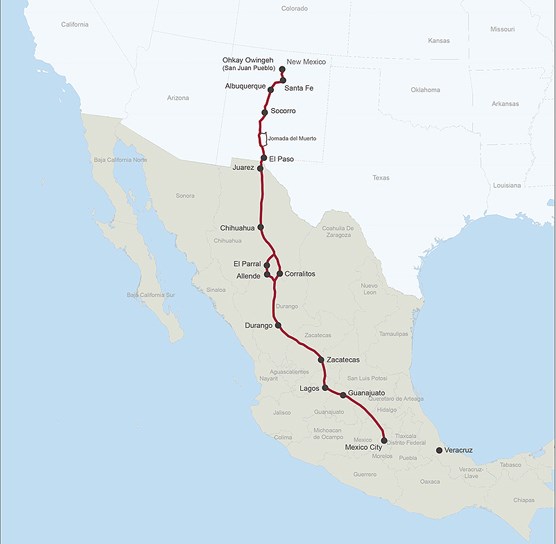 Historic Map
The historic map shows the trail from Mexico City to Ohkay Owingeh (San Juan) Pueblo.
Last updated: January 21, 2022