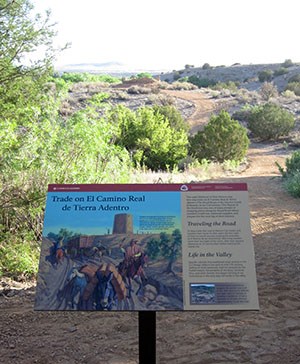 El Camino Real de Tierra Adentro NHT follows an extraordinary corridor in America history. Visit this page often to view exhibits that tell the stories through time.

The Pueblo of Pojoaque
Bosque del Apache NWR
Jornada del Muerto - Point of Rocks
Jornada del Muerto - Yost Escarpment
El Rancho de las Golondrinas

The exhibits can be viewed using Adobe Acrobat Reader. To download this free program, click here. If you have a slow Internet connection, it may take a few minutes to access the files.