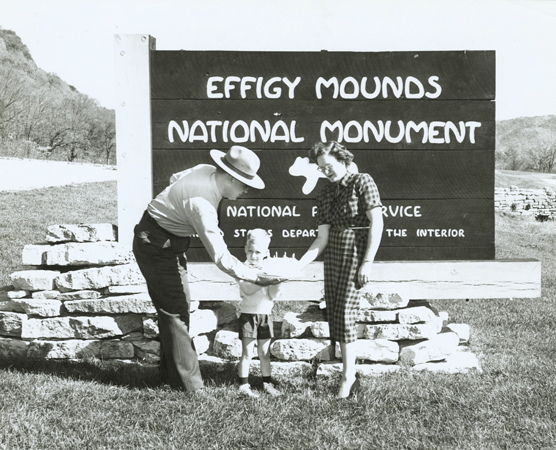 Thank you for your interest. Your donation will enhance the programs and activities to protect park resources and provide visitor services for Effigy Mounds National Monument. Philanthropic contributions continue to make a significant difference and we welcome and are grateful for your support.
Donate Directly to the Park
The monument is able to accept direct donations. If you are interested in donating directly to the park you may contact the monument Superintendent by phone at 563-873-3491. ext. 101 A donation box is located in the visitor center, or donations may be sent to:
Superintendent, Effigy Mounds NM
151 HWY 76
Harpers Ferry, IA 52146
In addition, Congress established the National Park Foundation (NPF) in 1967 to provide private citizens an official, tax-deductible way to make gifts to the support national parks. NPF helps individual parks attract philanthropic gifts by encouraging those who feel a deep appreciation for a park to express their support.