Plan Your Visit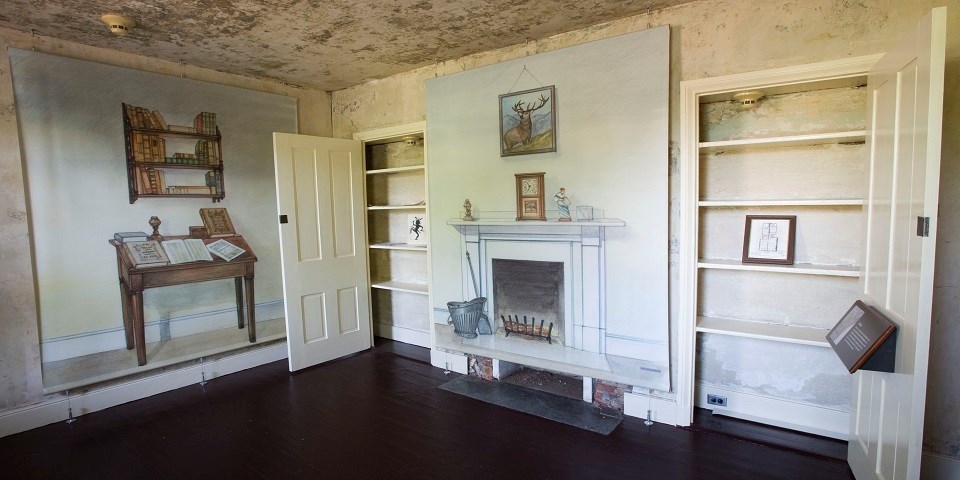 The Edgar Allan Poe National Historic Site provides a great opportunity to learn more about the life and astonishing creativity of 19th century author Edgar Allan Poe. The site includes the original home (unfurnished) where Poe lived in ca.1843-1844 as well as an adjoining home with exhibits exploring Poe and publishing, Philadelphia through Poe's eyes, and Poe and his family. Take a moment to listen to Poe's stories on CD in the Reading Room, a space with furnishings based on Poe's fictional essay, The Philosophy of Furniture. Poe fans in particular will find much to do at the site.
Visitors to the site may opt for a self-guided tour, or request a ranger-led tour. Reservations are recommended for groups of 10 or more. There is limited accessibility for those with mobility challenges. Learn more basic information about the site before visiting.
The site is open from Friday through Sunday, from 9am - 12noon, and 1pm -5pm. The site does close from 12noon - 1pm. Please plan accordingly. Still have questions? Check out our FAQs.


Last updated: December 25, 2017