Get Outside!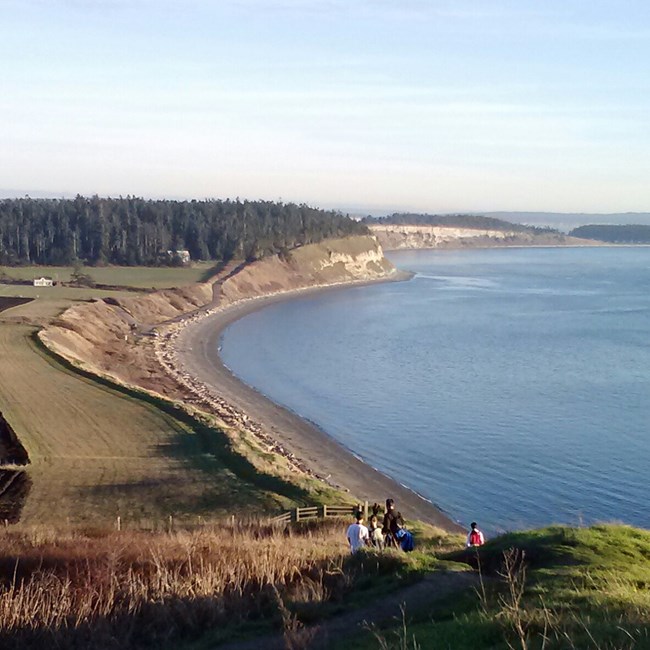 Ebey's Reserve is a great place to recreate! Hiking, kayaking, sailing, camping, - whether it's a holiday weekend or just a normal Friday afternoon, Ebey's Landing National Historical Reserve is full of ways you can explore the outdoors and still make it into historic Coupeville for dinner on Penn Cove.
There are three State Parks, over thirty miles of Island County trails, spectacular public beaches, and nationally significant birding all within a short drive from the ferry port.

No matter how you choose to enjoy the Reserve, please remember that unlike most National Park Service areas, the Reserve is mostly privately owned and farmed. Respect farmers and property owners by following posted signs and staying out of fields - even fields that seem empty can contain sensitive crops.

Here are some of our favorite ways to enjoy Ebey's Landing National Historical Reserve: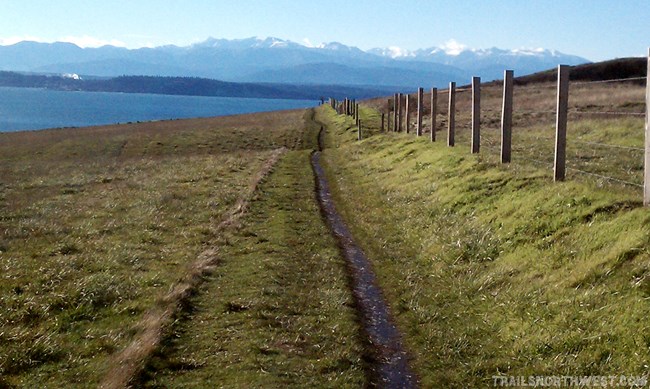 Hiking in the Reserve
The Bluff Loop Trail
A moderate walk along the beach and bluff with a few steep sections. Features marine ecosystems, views across the Straits of Juan de Fuca, and Perego's Lake. Parking at Ebey's Landing State Park (or at any state park) requires a Discover Pass. Parts of the Bluff Loop Trail include steep bluff climbs and walking on uneven beach surfaces. Be aware of tides and weather when hiking the beach.
Distances:
From Ebey's Landing State Park Trailhead - 3.5mi (5.6km), roundtrip
From the Prairie Overlook Trailhead - 5.5mi (8.9km), roundtrip
The Pratt Loop Trail -
Easy walk between active farm fields. Feature historic farm structures, native prairie flora and spectacular views of heritage farm fields and the Salish Sea.
Distances:
From Jacob & Sarah Ebey House - 0.3mi (0.5km), one-way
From the Bluff Loop Trail connection - 0.8mi (1.2km), one-way
Pratt Loop Trail & the Kettle Spur Trail
Easy walk through a portion of the Robert Pratt Preserve on property owned by the Nature Conservancy. This trail connects to
Island County's Kettles Trail system
- a mixed network of trails with more than 30 miles of hiking, biking and horseback trails - to the Ebey's Prairie Ridge Trail.
Distances:
From the Pairie Overlook Trailhead - 1.3mi (2.1km), roundtrip
The Kettle Spur Trail - 0.75mi (1.2km), one-way
REMEMBER
Keep your pets on a leash.
Bring water and be prepared for weather.
Pack it In, Pack it Out - there are no garbage facilities along the trails or at the trail heads.
These trails are pedestrian only. Bicycle Trails are within the Kettles trail system.
Last updated: January 24, 2022