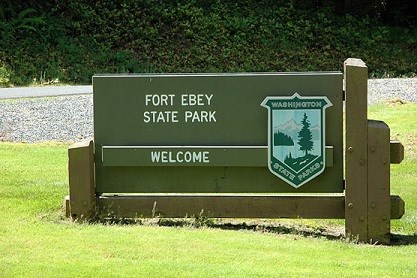 Two of the state's most popular campgrounds are located within Ebey's Reserve - Fort Ebey State Park and Fort Casey State Park. Reservations are strongly recommended, especially during the summer months.
In addition, Island County offers Rhododendron Park for limited camping (seasonal, April 1st - October 31st).

It's important to note, however, that overnight camping is not permitted on the properties held by the National Park Service. This includes the Cottage at Sunnyside, the Prairie Overlook and the Prairie Wayside. In addition, overnight camping is not permitted at Ebey's Landing State Park and the Island County public beach next to the state park.

The Coupeville Chamber of Commerce can provide other options for camping and lodging throughout the Reserve and all of Whidbey Island.