Our Staff & Offices

Ebey's Reserve is the first National Historical Reserve designated in the National Park system. Policy oversight is carried out by a nine-member Trust Board composed of local volunteers and representatives from the town of Coupeville, Island County, Washington State Parks, and the National Park Service. The Trust Board carries out specific duties on behalf of the National Park Service through a Cooperative Agreement.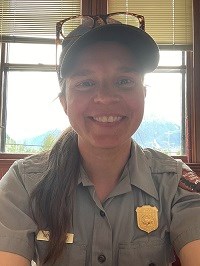 National Park Service Operations at
Ebey's Landing National Historical Reserve
Annie Matsov came into her role as Acting Superintendent at Ebey's Reserve, with 13 years of service to the National Park Service. She previously served as Historical Architect for the National Park Service's Alaska Regional Office in Anchorage and as the Natural and Cultural Resources Division Manager at Klondike Gold Rush National Historical Park in Skagway, Alaska. Annie first came to the Reserve as a graduate student at the University of Oregon. Annie brings with her a love for old barns and passion for resource management and an eagerness to serve.
---
The National Park Service team at Ebey's Landing includes Acting Superintendent of Operations, Anne Matsov; Scott Swenson, Lead Historic Preservationist; and, Preservationist Bradley Richardson.
This team is responsible for maintenance, preservation and management of 413 acres of NPS-owned land including twelve historic structures, trails, landscapes, utility systems, and related assets.
The team, in collaboration with the Trust Board, provides technical assistance to private landowners on historic preservation throughout the Reserve. Beyond the Reserve boundaries, the team provides training, technical help, and hands-on preservation assistance to other NPS units and various federal, state and local municipalities.
The National Park Service business office is located at the Reuble Farm.
Phone: 360.678.4645 or 360.678.5787.
To email National Park staff at Ebey's Reserve:
Anne Matsov, Acting Superintendent
Scott Swenson, Lead Preservation Carpenter
Office of the Trust Board of Ebey's Landing NHR:
The Cottage at Sunnyside
162 Cemetery Rd.
Coupeville, WA 98239
Office Hours: Monday-Friday, 9:00am to 5:00pm
Mailing Address: PO Box 774, Coupeville, WA 98239
Phone: 360.678.6084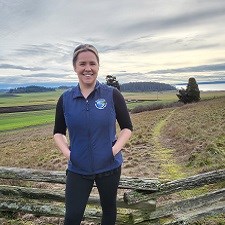 Marie Shimada, Reserve Manager
Marie Shimada grew up on Whidbey Island, graduating from South Whidbey High School. She earned a BA from the University of Washington and a JD from the University of San Diego School of Law. Marie has spent her recent career advocating for farmland preservation in the nonprofit sector. When she is not working, Marie can be found in the garden, on horseback, or walking her dog.
Claudia Kiyama, Preservation Coordinator
Claudia Kiyama is a Historic Preservation Architect with 20 years of experience in advocating, documenting and protecting archeological, architectural and settlement heritage in both urban and rural settings. Claudia has contributed as an independent historic preservation consultant in a variety of projects in Washington state, such as the Latino Heritage Survey of Greater Seattle, Mapping Historic Ballard and the Revisiting Washington heritage tourism site. Claudia feels passionate about education, community engagement, volunteer-led initiatives and fair representation in historic preservation. Claudia spends her weekends hiking or at the beach with her family.
Jordan Belcher, Education/Outreach Coordinator
Joining the team in June 2020, Jordan's experience working in federal lands as well as coordinating education and outreach events enables her to bring a fresh perspective to the education and outreach programs in the Reserve. Jordan manages volunteers at the Jacob and Sarah Ebey house and contributes to the writing and production of written media. With a passion for education, Jordan is excited to continue learning and sharing the living history of Ebey's Landing NHR.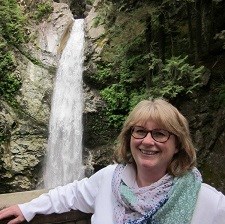 Carol Castellano
,
Office Manager
Carol Castellano has been with the Reserve since 2012. During that time, she has managed office functions including providing administrative duties and bookkeeping for the Trust Board. Her position also welcomes visitors to the Reserve, providing publications, maps and other collaterals such as Junior Ranger Books. She provides logistical support for interpretive programs, manages the financials of the Ebey's Forever Grant program, and serves as the Volunteer Coordinator for the Volunteer-In-Parks program.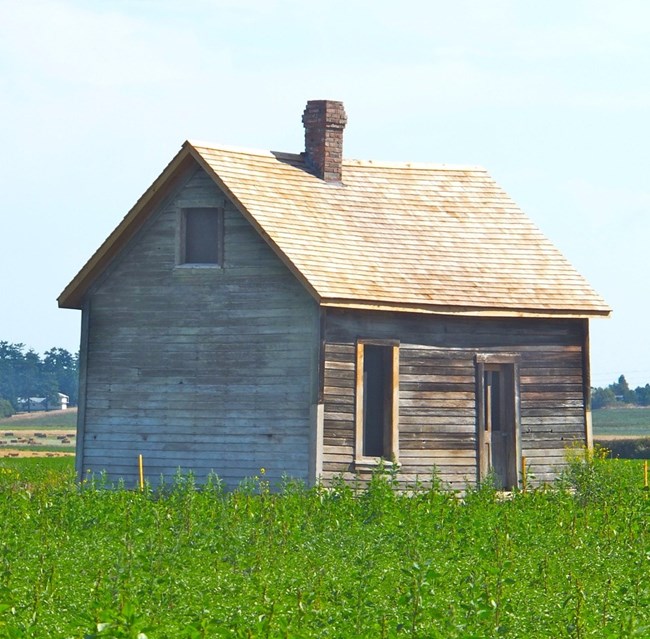 ---
Trust Board of Ebey's Landing National Historical Reserve

The Trust Board is a nine-member body made up of local citizens and government appointees. Members serve four year terms and represent all levels of state and local government. The Trust Board staff at Ebey's Landing include three permanent staff - the Reserve Manager; the Preservation Coordinator, and the Office Administrator.

Working with the Trust Board representatives, staff assists with outreach and education, as well as working with the Town of Coupeville and Island County on issues relating to historic preservation within the historic district. In cooperation with the Friends of Ebey's, the Trust Board offers grants and programs throughout the Reserve to help preserve this national treasure.
Town of Coupeville Representatives
Sally Garratt - Position #1
Sally is a retired attorney who has worked as a federal prosecutor and as the head of the Attorney General's Consumer Protection Program. After leaving private practice, she and her husband moved to Whidbey Island in 2010, settling in "downtown" Coupeville. Sally is the fourth generation of her family to come to Whidbey Island and now her children and grandchildren are continuing the connection to our beautiful community. Sally is passionate about maintaining the rural and historical character of the Reserve for the next generation to enjoy.
Lisa Bernhardt - Position #2
I have lived on Whidbey Island more than 35 years and love to share the bounty of all that is here with locals and visitors alike. I am very keen about preserving our precious way of life here and very mindful of all the resources we have. Currently, I am the Ex. Director of the Pacific Northwest Art School, and serve on the Island County 2% Lodging Tax Advisory Board, and the Economic Development Council. I have served previously as the Coupeville Chamber of Commerce Board President. "I consider myself a passionate steward of all things Coupeville related: people, community, art school, and of course, the Reserve!"
Andrew Ziehl - Position #3
Andrew is a software engineer and outdoor enthusiast who grew up on both coasts, and moved to Washington from Boston in 2013. After moving to Coupeville, he and his spouse immediately recognized the beauty and uniqueness of Ebey's Reserve. They can imagine no better place to raise their daughter. As an owner of a historic home on the Reserve and a parent, Andrew is invested in the mission to protect and preserve Ebey's Reserve.
---
Island County Representatives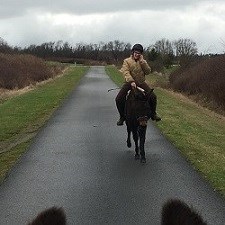 Erin Borden - Position #4
Erin is a Washington state native with over 30 years of education, outreach, and research experience in the agricultural/biological sciences. She is presently a Farm Natural Resource Specialist for the Whidbey Island Conservation District. She is an avid outdoors woman and animal lover. Erin, her husband and their three children moved to Whidbey Island 15 years ago and enjoy growing fruit, vegetables, hay, and animals great and small on their farm. Having watched many formerly rural communities rapidly urbanize, Erin is passionate about maintaining the rural and historic character of this area.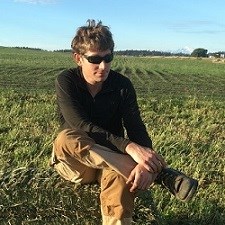 Clark Bishop - Position #5
Clark joined the Trust Board in 2021. Born and raised in Coupeville, Clark is a sixth-generation farmer on Ebey's Prairie. He received his M.A. in Applied Economics from Washington State University and spent two years with the U.S. Peace Corps in Moldova as an Agriculture and Rural Business Development volunteer prior to settling back into life on the farm. Clark is committed to maintaining the viability of agriculture in the Reserve and the stewardship of the Reserve's unique resources.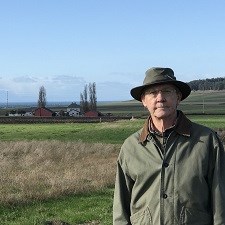 Alan Hancock - Position #6
Alan Hancock was born in Coupeville and is the fourth generation to reside on the family farm, Aloha Farms, on Ebey's Prairie. He served 32 years as an Island County superior court judge, retiring from his position, but not from life, in 2021. He and his wife, Elizabeth Hancock, were married in 1975. Their pride and joy is their family, son Benjamin Hancock and his wife Wendy, their grandchildren Terrence and Silas, and daughter Emily Hancock and husband Josh Kensok. Alan's hobby is bagpiping and one of his major interests is the stewardship of the Reserve and the conservation of natural resources.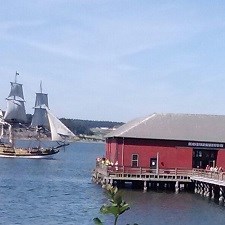 Position #7 - Island County At-Large
Position 7 appointed by Island County and from residents throughout the county.
It is currently unfilled.
To apply, please contact the office of Island County commissioners.
---
Washington State Parks Appointee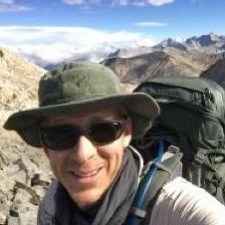 Chris Holm - Position #8
Appointed by Washington State Parks
Chris Holm is the Area Manager for the Central Whidbey Area of Washington State Parks, which includes all state parks on Whidbey Island south of Deception Pass. Within the Reserve, those parks are Fort Ebey, Ebey's Landing and Fort Casey. Prior to assuming this position, Chris was a Park Superintendent in Texas State Parks for 13 years and a Senior Park Ranger in Colorado State Parks for 12 years prior to that. Chris grew up in central Texas (San Antonio area) and has a passion for history, nature and the outdoors... so making a move to the Pacific Northwest to join the Washington State Parks team on Whidbey Island was a natural fit.
---
National Park Service Appointee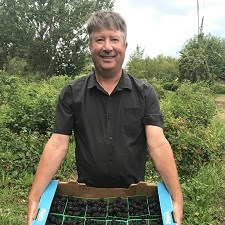 David Louter - Position #9
Appointed by the National Park Service
David is Chief of the Cultural Resources Program for the Pacific West Region of the National Park Service, and works out of the Seattle Regional Office.
Last updated: March 17, 2022