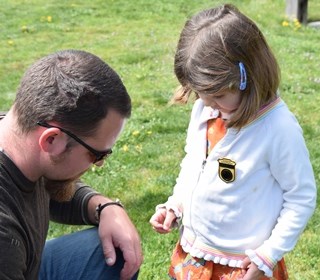 Become an Ebey's Landing National Historical Reserve Junior Ranger!
Junior Rangers will learn about the Reserve - the history and the agriculture that make the Reserve a very special place! When you finish the Junior Ranger book, you'll receive the official Ebey's Landing NHR Junior Ranger Badge for your collection!
Junior Ranger books are available at several locations within the reserve, or get your copy before you visit by downloading your Junior Ranger book.