Ebey's Preservation Field School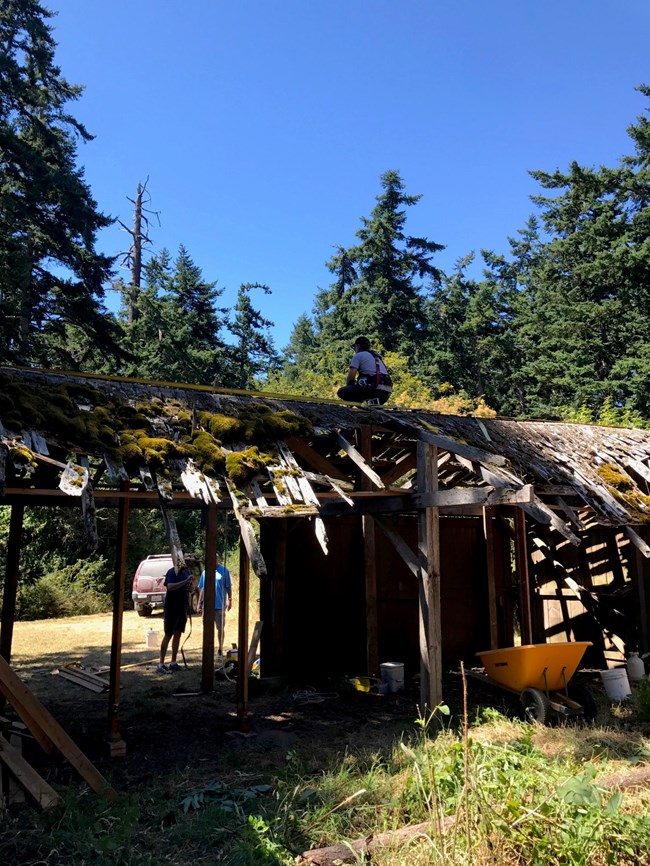 The 2017 Preservation Field School saw the restoration of the small, but important, Pratt Machine Shed. This little building will be used by the National Park Service as part of the Pratt Sheep Barn project as it develops into the Outdoor Education Center.
The Preservation Field School would not be possible without the cooperation of the partners of the Reserve - the Town of Coupeville, Island County, Washington State Parks, and the National Park Service, and with the support from private donations, the Friends of Ebey's and the Coupeville Lions Club.
Last updated: August 10, 2017