Volunteer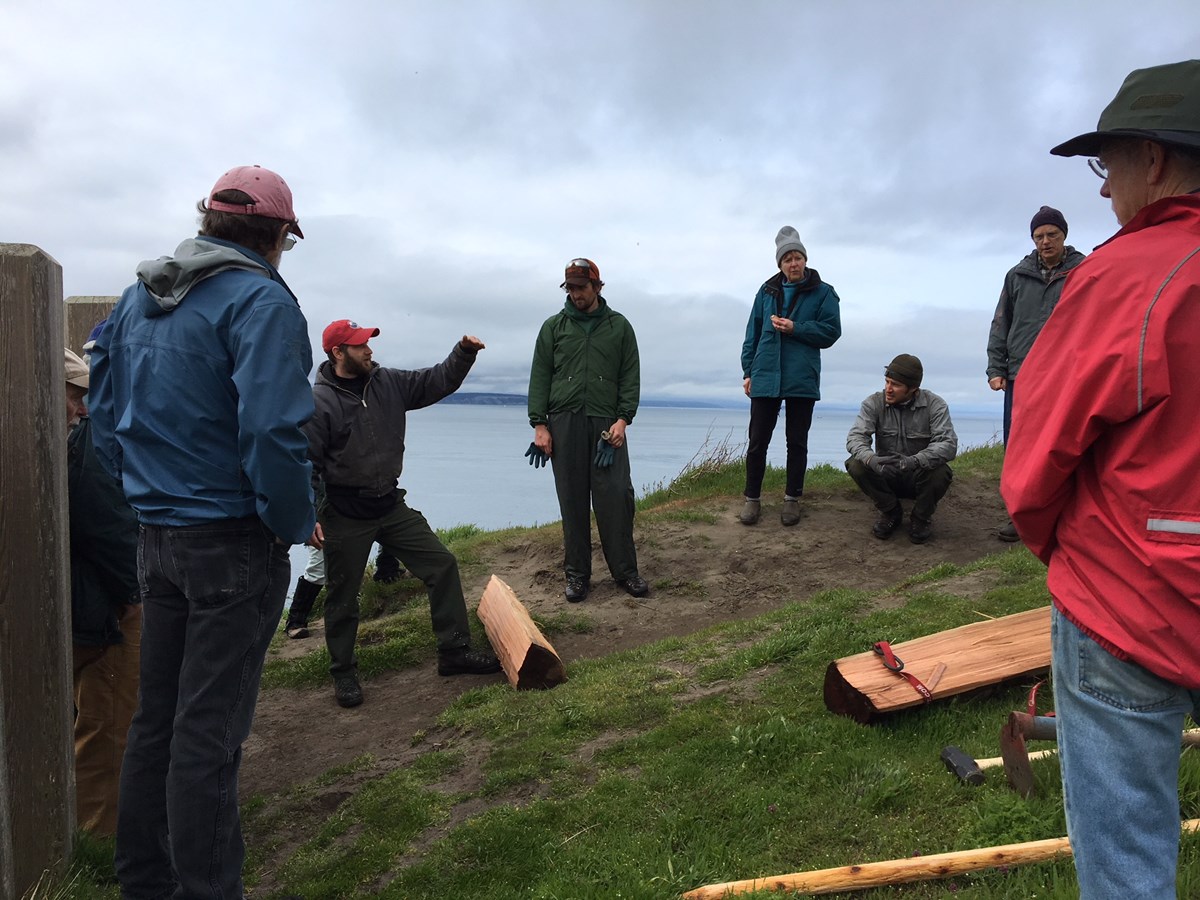 Volunteers are perhaps one of the most important resources to any successful organizaton, and that's especially true at Ebey's Landing National Historical Reserve. Be a Volunteer-In-Park and help us welcome visitors from around the country. There are plenty of opportunities for volunteers of all ages and abilities.
Learn more about volunteer opportunities at Ebey's Reserve for youth, families, groups and individuals: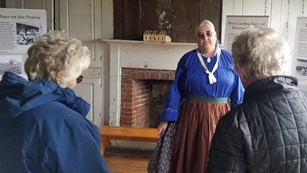 Volunteer this season at the Ebey House
Join the volunteer docents at the Jacob and Sarah Ebey House - open Memorial Day through Labor Day, Thursday, Friday, Saturday and Sundays.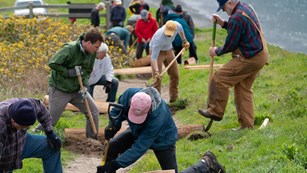 Volunteers on the Bluff Loop Trail
Interested in volunteering to keep our trails in top shape? Contact the office for the next trail work volunteer day.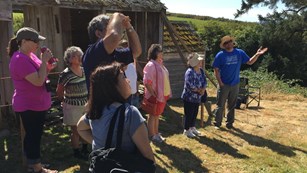 Help share the story of Ebey's Reserve
Discover the history of Whidbey Island and Ebey's Landing National Historical Reserve as a volunteer docent.
General Volunteer Information
Do you have a special skill or talent you're able to bring to the Reserve? Give us a call - volunteer expertise is a valued commodity, and we appreciate your participation. Whether it's photography, carpentry skills, history, visitor information or office assistance, there is always a place for you as a part of Ebey's Landing National Historical Reserve! To bring your skills to the Reserve, please call us at 360-678-6084.
Scouts Making a Difference
Annual Volunteer Pass
A free pass covers entrance fees and is your ticket to more than 2,000 federal recreation sites. Passes are issued to volunteers who contribute 250 service hours with Federal agencies that participate in the Interagency Pass Program. Learn more here.
Volunteer With One of Our Partners
Ebey's Landing National Historical Reserve is managed in partnership with the Town of Coupeville, Island County, Washington State Parks, and the National Park Service. But we work closely with organizations throughout the Reserve to help tell the story and to preserve this special community.
Island County Historical Society & Museum
Museum docents are needed to welcome guests and provide information on the rich history of Island County and Central Whidbey Island, as well as visitor information. Located in Coupeville, volunteers are needed Monday through Friday, 10am to 4pm.
Contact the museum at 360-678-3310 for more information.
Admiralty Head Lighthouse at Fort Casey
Have fun sharing knowledge about the lighthouse with visitors. Opportunities include being a Lighthouse Docent, greeting the public, serving as either Interpretive Center Host or Gift Shop Cashier. For more information contact the Lighthouse at (360) 678-1186.
Coupeville Chamber of Commerce
Visitor information volunteers are needed at the Visitor Information Center. Contact the chamber at 360.678.5434 for details.

Last updated: March 1, 2022