Pets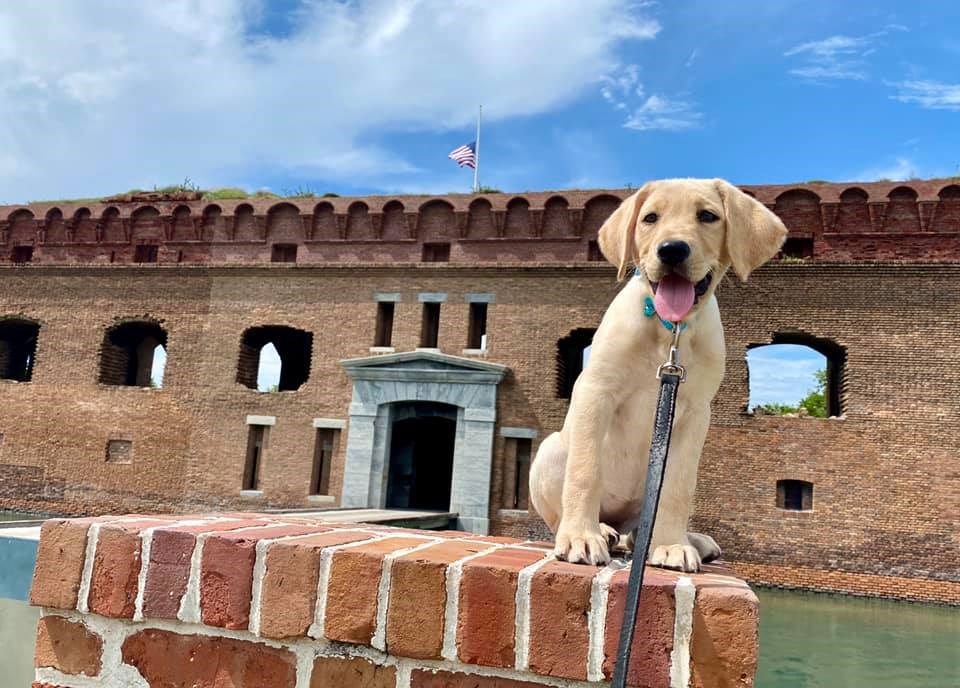 Bringing Pets to Dry Tortugas
For those of you who have pets that are part of the family and travel with you - you can bring them with you to Dry Tortugas National Park. Please note that there are restrictions on where they can go and must be leashed and attended to at all times.
Pet Regulations
Pets are permitted on Garden Key but not inside Fort Jefferson.
Pets are not permitted on any other key in the park.
Pets must be on a leash and under physical control at all times.
Pet waste must be removed by owner from the park.
Transportation with Pets
Keep in mind that the only way to get to the park is by boat or seaplane. The commercial ferry and the seaplane do not allow pets onboard. Visitors arriving by personal boats or permitted tour guides are welcome to bring pets. Please contact these concessionaires directly using the provided links for more information.
Last updated: April 26, 2022